People
Board of Directors
Board Responsibilities
The Board's core responsibility is approving and monitoring adherence to the investment objectives, risk management, strategies, policies and philosophies of Punakaiki Fund, and to ensure Punakaiki Fund meets its statutory obligations. These are reviewed on a regular basis, with policies being added and extended as Punakaiki Fund grows.
Part of these core responsibilities include monitoring 2040 Ventures and Punakaiki Fund's performance. This involves monitoring and valuing Punakaiki Fund's investment portfolio, and ensuring that expenditure by Punakaiki Fund is made on a prudent and appropriate basis.
The Board is responsible for communications with Shareholders and other stakeholders. This includes approving the quarterly and annual reports, and conducting the annual meeting of Shareholders.
The Board also has the responsibility to consider any recommendations made by 2040 Ventures that are outside of the normal scope of transactions. These include proposed investments with related parties, investments that would result in more than 20% of Punakaiki Fund's value placed into one company, investments outside of New Zealand, potential conflicts of interest, and all divestments.
---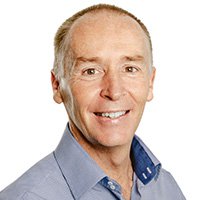 Appointed September 2015, re-appointed September 2020
Mike is the CEO of Z Energy, one of New Zealand's largest retail and wholesale fuel businesses and is a director of Loyalty New Zealand Limited. He previously worked for 25 years with BP in a variety of downstream roles in New Zealand, China, South Africa, the United Kingdom and Singapore.
Mike has a BBS and Postgraduate Diploma in Corporate Management; and is a member of the Institute of Directors in New Zealand.
Mike Bennetts has a less than 5% shareholding and is an independent director.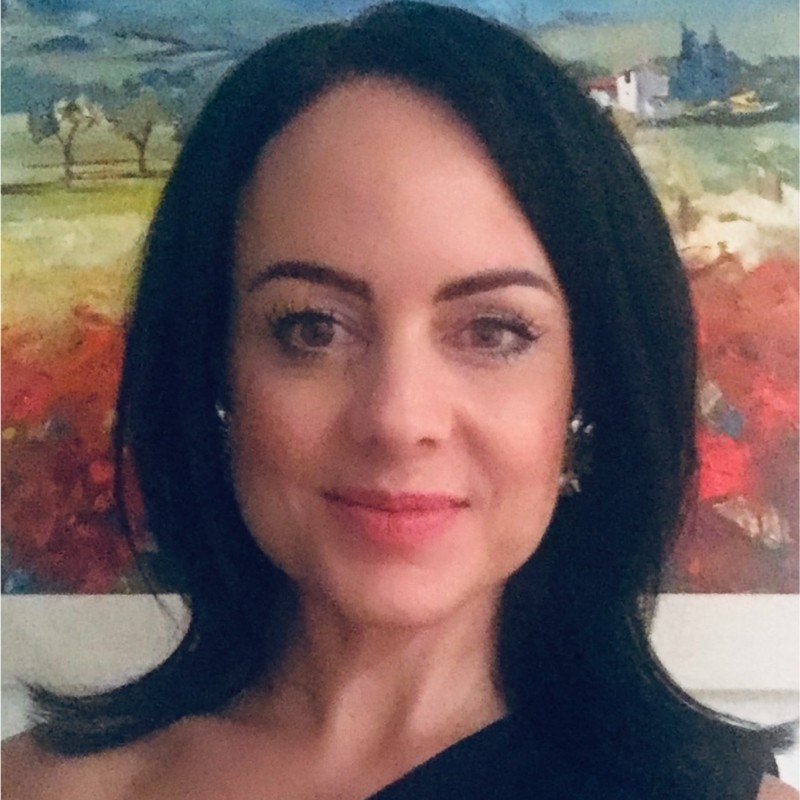 Appointed September 2020
Teressa has a wide range of experience, particularly in legal and executive-level risk management, as well as senior leadership, strategy, business management and governance. She is president and director of the NZ & Pacific Islands Chapter of the Global Risk and Insurance Management Society (RIMS) and Vice Chair of RIMS Global Diversity & Inclusion Advisory Council. She also founded NZ Diversity in Risk.Teressa brings and deep financial services experience served across the New Zealand, Australian and London markets, including work with TSB, Westpac, BNZ, ASB, Barclays and UBS. She started her career as a lawyer with Buddle Findlay, Philips Fox and Linklaters.
Teressa has a Bachelor of Laws from Victoria University and is a Barrister and Solicitor of the High Court of New Zealand.
Teressa is an independent director.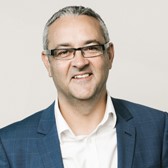 Appointed January 1, 2022
Nigel has investment banking, wealth management, governance and broking experience. He held a number of roles inside ANZ, and before that was at Westpac. He assisted in the transition from Macquarie Private Wealth to Hobson Wealth, and was Head of Advice there until 2020 and today remains a director. He is also a director of Kōura Wealth, Syndex and is a Board Trustee of the Auckland Foundation. Nigel is a member of the NZ Institute of Directors and has Diplomas in Business from Massey University and CPIT.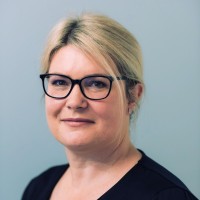 Appointed January 1, 2022
Tracey is a family office advisor with a broad range of governance experience across financial services, technology and the investment sectors. She is the Chair of Nikko Asset Management NZ and a director of Harmoney, where she chairs the Audit and Risk Committee. She is also a director of Tutaneki Investments and Chair of the Petal Foundation charity. She was previously a director of New Plymouth PIF Guardians. Tracey is a Chartered Accountant, a member of the Chartered Accountants of Australia & New Zealand, and a member of the NZ Institute of Directors.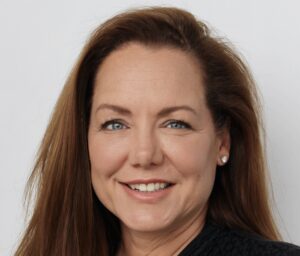 Appointed January 1, 2022
Candace has executive and technology governance experience, with a dose of entrepreneurial flair. Candace is a director of Livestock Improvement (LIC), NZ Health Partnerships and Eastland Group, chairs Helius Therapeutics and a region of the Cancer Society of New Zealand. She was previously a director of WEL Networks, UltraFast Fibre, EROAD, Palintir and was CEO of industry professional body NZTech.
Candace has several degrees and post graduate studies, including in Anthropology, Political Science, management, and Biopharma Enterprise, from University of Hawaii, Massey University, and Rutger's University. MAICD, CMIDNZ.
Appointed April 2013, re-appointed September 2020
Lance is a principal with 2040 Ventures, the manager of Punakaiki Fund. He is the second largest shareholder of Punakaiki Fund. Please see below for more.
---
Manager
Manager Responsibilities
Punakaiki Fund appointed 2040 Ventures Limited (formerly LWCM) to be the manager of Punakaiki Fund. Principals Lance Wiggs and Chris Humphreys commenced working on what would become 2040 Ventures and Punakaiki Fund in late 2012.
2040 Ventures is responsible and had broad powers for investment, managing investments, fund raising and certain administrative services. It is responsible for adhering to the various policies, objectives and directives set by the Punakaiki Fund Board, including ensuring that the Board is kept fully informed about material matters relating to investments and Punakaiki Fund itself.
The Management Agreement is for an initial period of ten years commencing on 24 March 2014, and is expected to be extended for subsequent terms beyond the initial period, provided that the Board is reasonably satisfied with the performance of 2040 Ventures. The Board formally reviews the performance of the Manager each year.
2040 Ventures brings considerable prior and on-going experience in high growth investing, with over 90 investment transactions approved by the internal investment committee of Chris Humphreys and Lance Wiggs.
The two Principals conduct independent investment research and have a policy of only investing where both agree. An internal investment committee has allowed Punakaiki Fund to make rapid and incisive investment decisions, often taking advantage of their superior speed for smaller investments. 2040 Ventures conducts investment research and due diligence which scales to the size of investment, with additional work for investments in companies new to the fund. The Board of Directors approves investments where asset value would exceed 20% of the funds assets, and where the investment is conflicted or out of mandate.
Lance is a Principal with 2040 Ventures, the manager of Punakaiki Fund
Lance is a director of 9 of Punakaiki Fund's Portfolio Companies. He was formerly a director of Linewize until his resignation following its acquisition by Family Zone in late 2017, of Devoli until early 2017, when he was replaced by Chris Humphreys and of NZ Artesian Water until he resigned in October 2019.
Lance combines a wide variety of global experience with helping high-growth companies in New Zealand. Lance has helped hundreds of high growth companies through his work with 2040 Ventures, via Zealand Trade and Enterprise's (NZTE) programmes, through Return on Science investment Committees and independently prior to the formation of 2040 Ventures.
Lance was the investment-banking advisor for Trade Me on its sale to Fairfax Media, with McKinsey & Company in Washington DC, contracted to the European Bank for Reconstruction and Development in London and consulted to BHP Billiton plants in South Africa, Australia and Mozambique. Lance was also an elected Councillor for InternetNZ, where he was a member of the Audit Committee.
Lance has an MBA from Yale University (Strategy, Finance) and a Bachelor of Technology (Hons, Product Development) from Massey University. He has been a regular judge for the Hi-Tech Awards and other events.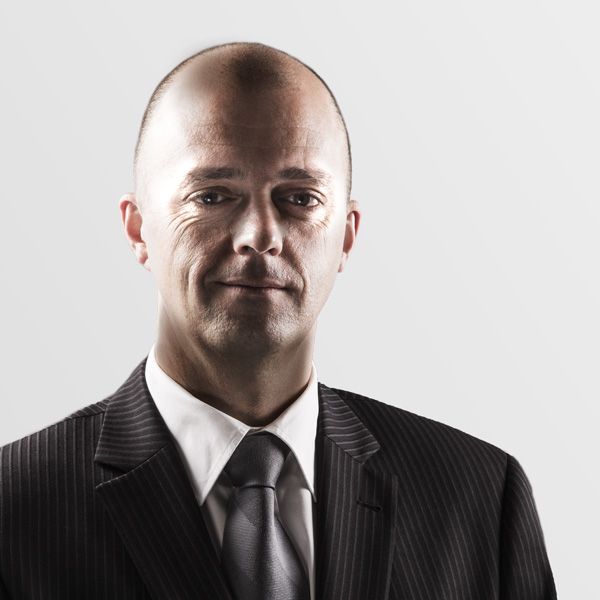 Chris is a Principal with 2040 Ventures, the manager of Punakaiki Fund
Chris brings significant corporate finance experience and rigour to the team, leading the valuation, due diligence and formal processes such as contract review for a large share of the investment placements made by Punakaiki Fund. Chris performs investment investigations independently from Lance, and investments are only made when both agree to the investment and terms. Chris is a director of two of Punakaiki Fund's Portfolio Companies.
Chris formerly performed financial modelling, due diligence, deal structuring and deal advisory work for clients while at PwC, where he was an Associate Director.
Chris holds a BSc and PGDipCom (Finance) from the University of Otago and a BCom (Accounting, Finance and Information Systems) from the University of Canterbury. Chris is a CFA charterholder.
Lance and Chris met at Pacific Fibre, a company, where Lance was a co-founder, set up to build a US$300 million fibre optic cable between Australia, New Zealand and the United States. Following Pacific Fibre ceasing operations, Lance approached Chris about forming 2040 Ventures, with the intention of establishing a new growth orientated investment company.
Chris is based in Te Anau, travelling regularly to Auckland.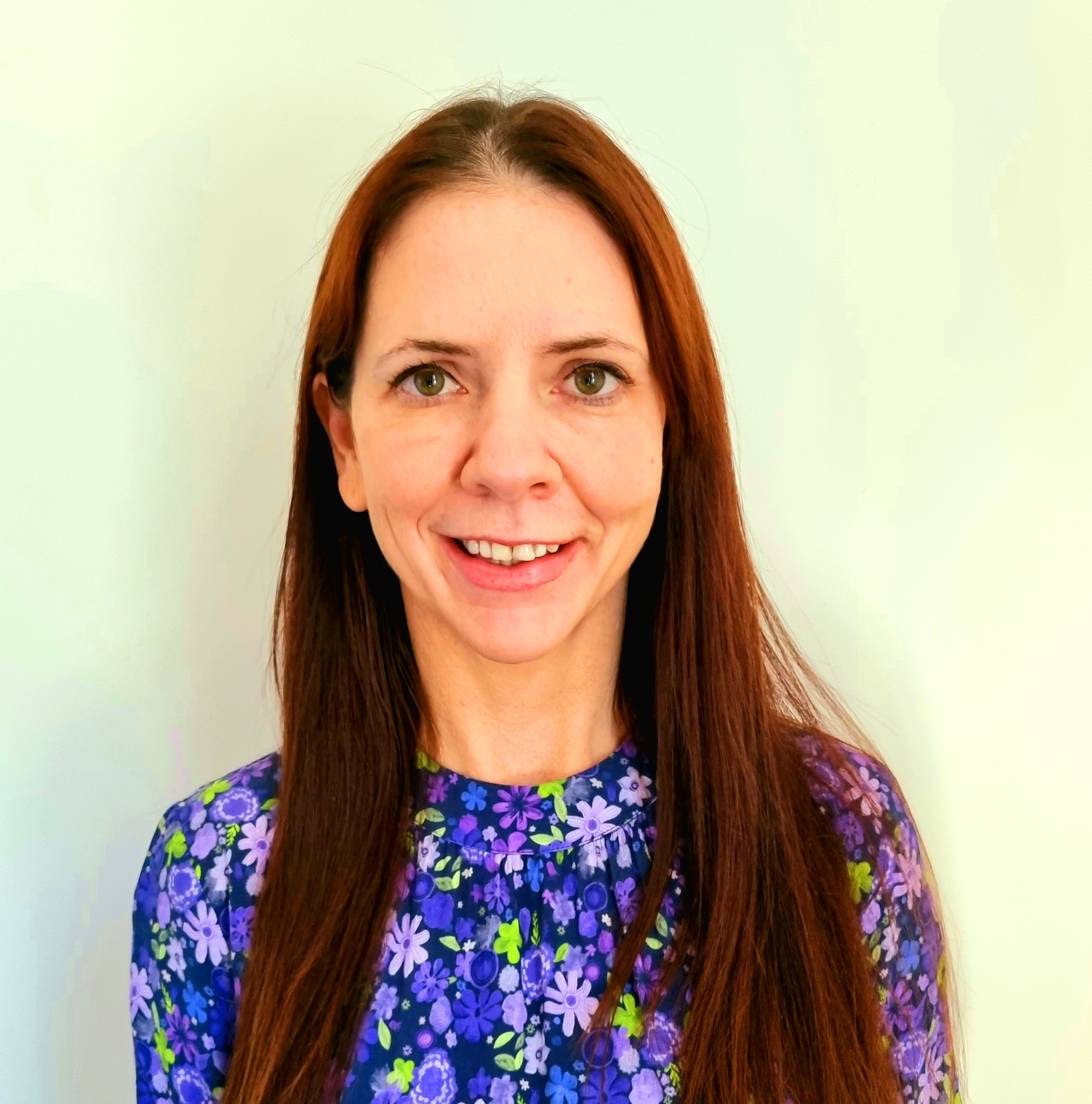 Nadine Hill joined 2040 Ventures in October 2020, and was made a Principal in March of 2022.
Nadine has a BCom from the Massy University and has 15 years of experience in international capital in Australasia and the United Kingdom. Nadine was previously an investment manager at New Zealand Trade and Enterprise, and a Director of Project and Acquisition Finance at Westpac.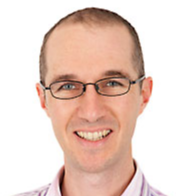 Rohan has a BEcon and a LLB from Sydney University. Rohan has 25 years' experience as a management consultant, strategic planner, and corporate executive with deep expertise in the impact of changing technology on business. Rohan performed investment analysis and project investment viability for private investors and the Provincial Growth Fund, led commercial analysis and due diligence for major climate-oriented projects for two well-known major New Zealand headquartered entities, and performed future strategy and analysis for a heavily climate-exposed Australian industrial company.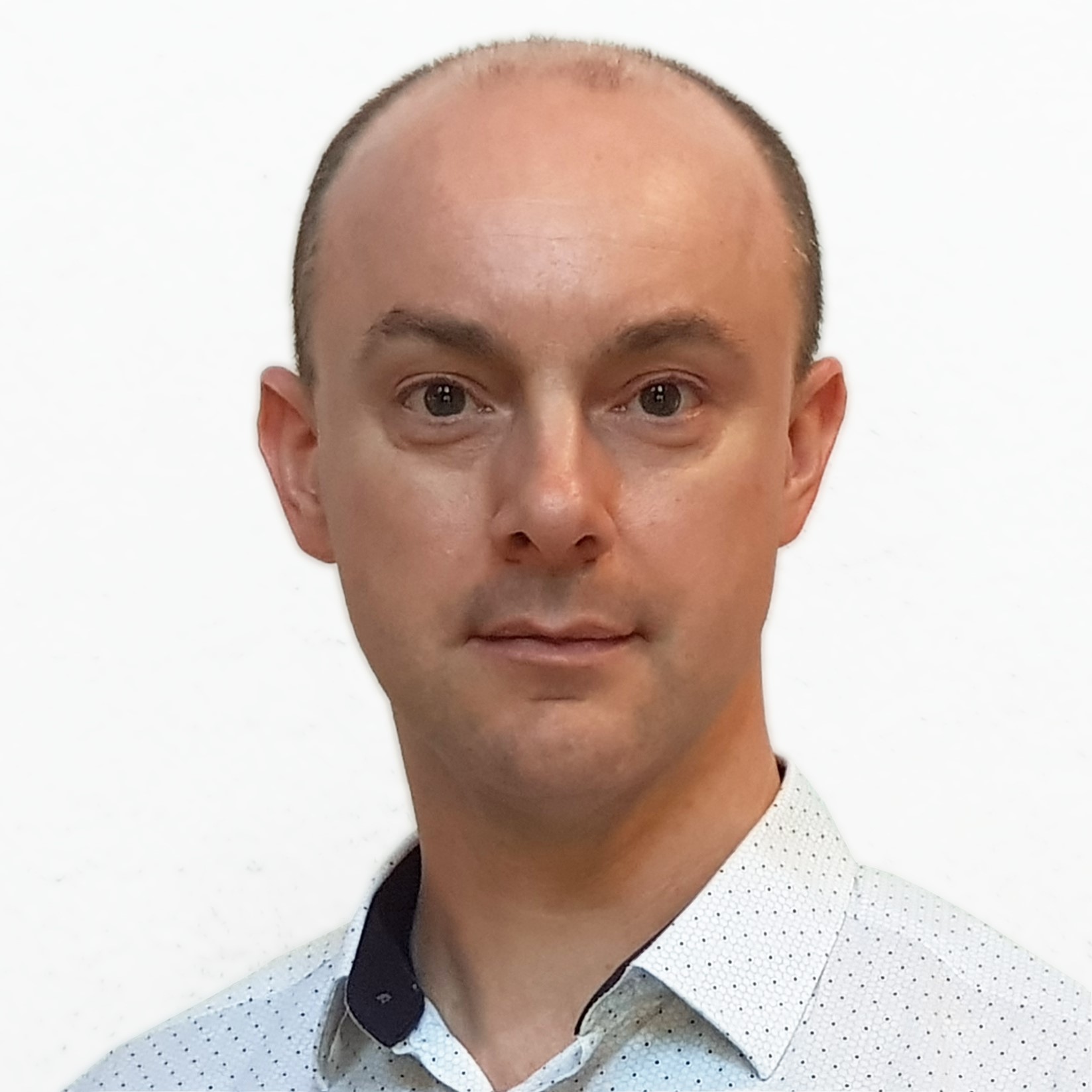 Jez has a Ph.D. in Engineering from Cambridge University, a BEng in Materials Science, and a GradDipComm in Economics. Jez has 15 years' experience in policy and climate advice with the Royal Society, the Ministry for Primary Industries, and the Ministry for Business, Innovation & Employment, including translating climate science into mitigation and adaptation policy advice. Jez has 5 years of research investment and commercialisation experience as manager of both the Commercialisation Partner Network and the PreSeed Accelerator Fund as well as designing and supporting MBIE's COVID-19 Innovation Acceleration Fund, a rapid turn-around $25 million fund.
Jez is a member of the Return on Science Physical Science Investment Committee for the past four years, reviewing 30-40 applications each year.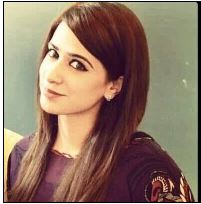 Anum is currently pursuing her Ph.D. in Finance from Massey University and has already completed her B.Sc. (Accounting and Finance) from the University of London and an MBA (Finance and Investments) from NUST Business School. She also passed her CFA Level I and was a participant of the CFA Research Challenge 2013.
Anum also possesses wide industry experience. She was previously working with SP Global Market Intelligence as an Analyst and as an Investment Associate with Saif Group. Within these roles, she was responsible for researching, evaluating new investment opportunities and developing financial models for new projects.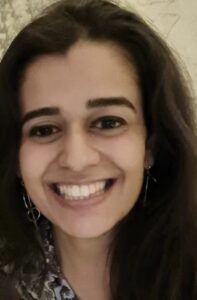 Anahita has a B. Com (Accounting & Finance) and a M. Com (Accounting) from University of Mumbai.
Prior to Punakaiki fund, Anahita was working as an Investment Analyst for a B2B SaaS focused fund (CSVP) and an Executive Analyst -Corporate Planning for a Life Insurance Company in India. In her last role she was responsible for scouting and evaluating SaaS opportunities across South East Asia.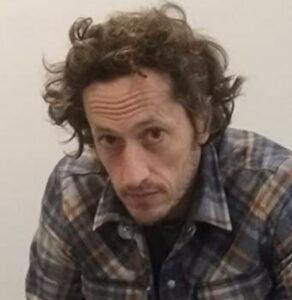 Andy joined 2040 Ventures after applying for an administrative assistant role in 2021–a significant departure from his prior work in the outdoor industry.  His lack of a finance background has been bolstered by his affinity for learning and a Master's Degree in Physics from the University of Oklahoma in the United States.
Andy is also a former teacher and an amateur author. His communication and writing skills, along with his ability to perform research, has made him a valuable part of the operations team.