Governance
Governance Documents
Annual and Financial reports:
2017 Annual Report
September 2016 interim financial statements for FY2017.
2016 Annual Report along with FY2016 financial accounts (Full IFRS)
2015 Annual Report Punakaiki Fund was formed in April 2013 but was not active before the end of the financial year end March 31 2014.
Public Offer Documents
March 2017 Product Disclosure Statement
November 2016 Product Disclosure Statement
There are no current public offers.
The Punakaiki Fund Limited Public Offer Disclose Register  holds documents that were disclosed as part of the Product Disclosure Statements.
Founding Documents
The Constitution is the overarching document which sets out the rights, powers, duties and obligations conferred on Punakaiki Fund, its Board of Directors and its shareholders. The fundamental relationship between Punakaiki Fund and LWCM, as Manager, is determined by the Management Agreement.
Governance Documents
Punakaiki Fund Limited is committed to the highest standards of corporate governance, and uses the Punakaiki Fund Board Charter to guide the the Board's behaviour. The Delegated Authority Policy has more on the powers granted to the Board and the Manager.
Investment Policy Documents
Punakaiki Fund's approach to investments is summarised in the Statement of Investment Policies and Objectives. The Investment Guidance document has more perspective on how we go about investing. The Investment Valuation Policy shows the approach used to value our assets.
---
Board of Directors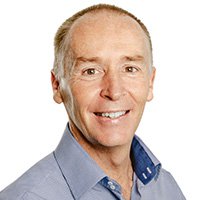 Mike Bennetts
Chair
Mike is the CEO of Z Energy, one of New Zealand's largest retail and wholesale fuel businesses. He became the CEO of Z Energy after 25 years with BP in a variety of downstream roles in New Zealand, China, South Africa, the UK and Singapore. Mike is also a director of New Zealand Refining Company Limited. Mike has a BBS and Postgraduate Diploma in Corporate Management; and is a member of the Institute of Directors in New Zealand.
A trust associated with Mike is Punakaiki Fund's third largest shareholder, holding 49,500 ordinary shares or 3.77% of Punakaiki Fund's issued ordinary shares. Mike is considered an independent director.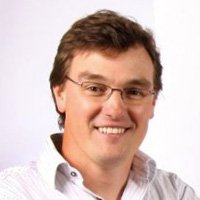 John Berry
Director
John is the co-founder and Executive Director of Pathfinder Asset Management. Pathfinder Asset Management was founded in 2009 and has over $100 million in funds under management. John has over 24 years market experience, having previously held roles at law firms and investment banks, including as Head of Execution at Deutsche Bank Structured Capital Markets Europe. John has a BCom/LLB (Hons) and is on the board of the Men's Health Trust NZ.
John & Angela Berry jointly hold 9,658 ordinary shares or 0.74% of Punakaiki Fund's issued ordinary shares. John is considered an independent director.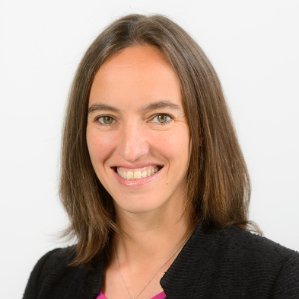 Mandy Simpson
Director
Mandy is the COO of NZX Limited, where she leads the teams running the capital and energy markets. Mandy is also a board member for the Technology Industry Association (NZTech), Energy Clearing House, New Zealand Depository Nominee and is an advisory board member for BraveNewCoin. Previously she was Chief Financial Officer of Fronde, Chief Financial Officer at State Services Commission and held a number of other financial, audit and accounting roles.
Mandy has resigned from NZX and accepted a role as the CEO of security company Cyber Toa, which she commences in November 2016.
Mandy holds 6,000 ordinary shares or 0.5% of Punakaiki Fund's issued ordinary shares. Mandy is considered an independent director.
Bryan Hutchins
Director
Bryan Hutchins is a director of Real Journeys and the Fiordland Lobster Company. Bryan became a director of Real Journeys following 25 years as CEO of the company. He is also a trustee of The Leslie Hutchins Conservation Foundation.
Bryan is Punakaiki Fund's second largest shareholder, non beneficially holding 70,178 ordinary shares or 5.35% of Punakaiki Fund's issued ordinary shares. Bryan is considered to be a non-executive director as he indirectly holds more than 5% of the Shares in Punakaiki Fund.
Lance Wiggs
Director of Punakaiki Fund, Director of LWCM
Lance is the founding director of Punakaiki Fund and the Manager LWCM, and a director of Boardingware, Melon Health, RedSeed, EverEdgeIP, Influx, Weirdly, Onceit, Mindfull, Linewize and NZ Artesian Water – all Punakaiki Fund investments.
Lance worked with over 100 companies with NZTE's Investment group (formerly called Better by Capital). He is currently Chair of the ICT Return on Science Committee and a member of the Physical Sciences Return on Science Committee.
He previously co-founded or personally invested in over 15 companies, and brings experience from McKinsey & Co., Trade Me and many early-stage companies. He has a Yale MBA and a B Tech in Product Development.
Lance is Punakaiki Fund's second largest shareholder, holding 63,500 ordinary shares or 4.84% of Punakaiki Fund's issued ordinary shares. Lance is not considered to be independent.
---
Companies Office Records of Our Investments
Punakaiki Fund's holdings are easily seen on the Companies Office website. We recommend using coys.co.nz to navigate, starting with this list of our shareholdings.  There is usually a short period between any changes in shareholder registers, officially held at each company's premises, and uploading of that information to the Companies Office website.
Vibe Communications Limited*
Raygun Limited
InfluxHQ Limited*
Timely Limited
Melon Health Limited*
Weirdly Limited*
Boardingware Limited*
RedSeed Limited*
Onceit Limited*
Revert Limited
EverEdgeIP Global Limited*
Vend Limited
Mobi2Go Limited
Mindfull Limited*
Linewize Services Limited, Likewise Limited*
Agtract Limited**
Populate Limited
New Zealand Artesian Water Limited*
QA Tech Limited (Conqa) ***
*Lance Wiggs Directorship or *** acting as director
** Chris Humphreys Directorship