Punakaiki Fund board member Blake Richardson lives in Raglan with his young family, a clutch of chickens and fledgling, wind-battered native forest. On a sunny day we asked Blake to share his investment approach.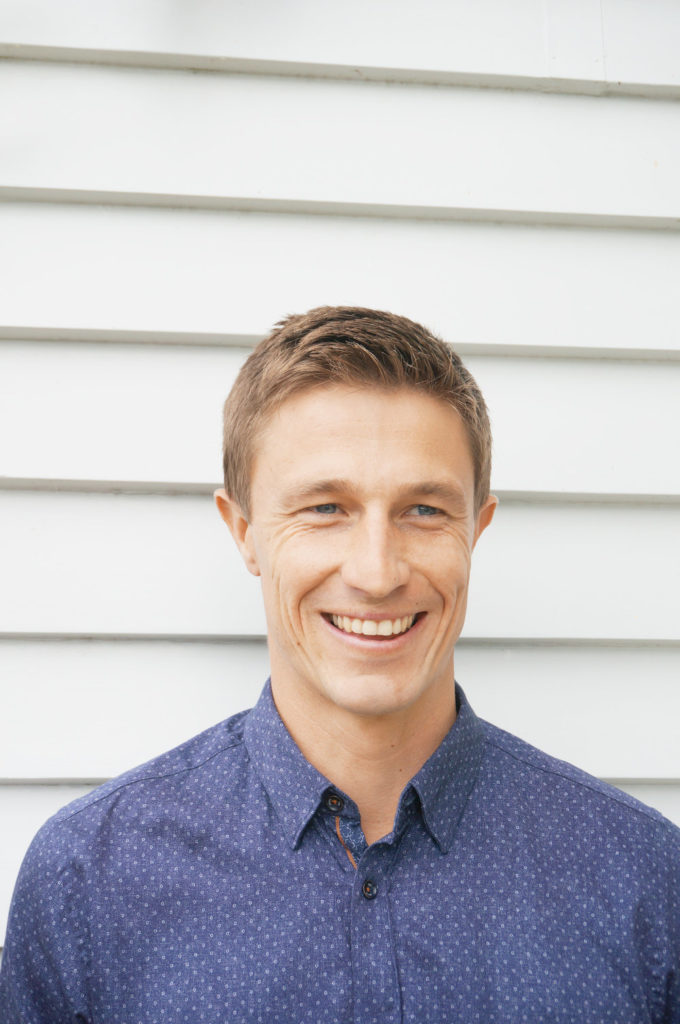 What are you finding interesting, right now?
I'm on the PFL board because I'm interested in early-stage Kiwi tech. I think PFL plays an important role in the tech scene and the tech sector plays important role in the economy.  I'm interested in ventures where I can add value, which typically means getting in early.
Outside of tech, I'm interested in environmentally-focused organisations – anything that addresses climate change, biodiversity loss or the symptoms of environmental neglect. Climate change is a massive challenge but also a massive opportunity. The early landscape analysis we have done for the Climate VC fund has proven this thesis by uncovering some great companies. Divestment has its place, but to make real change we need to back the companies that are going to force change and take action. I think there's a huge opportunity in moving companies that are doing 'less bad stuff' to companies that solve the environmental problem by the very act of operating. 
The second area outside of tech is housing. There's an opportunity to disrupt the current capital system because it's so broken. I mean it's hard to get people interested in a crisis like climate change when they can't even afford a home. I'm interested in models that can change the way housing is funded. Community Finance's $100m housing bond is a great example of what partnerships of organisations from different parts of the eco-system can achieve.  I've seen this work first hand at Sabre Developments where we are partnering with Habitat for Humanity and Tanui to deliver 30 houses in a mixed tenure development in Hamilton. 
What trends are you observing that guide your interests?
There are five trends that I see that are interesting and impactful.
Circular economy: Organisations won't continue to have a social licence to operate if they don't have a plan for the end of the life of their products. You're seeing an enormous amount of capital and resources going into managing this issue..

 

I'm involved with a company called Treadlite that takes tyres and uses them in equestrian arenas but there are some other amazing companies like Saveboard and Future Post doing similar things. There are many of these opportunities when you start to see waste as an opportunity
Electrification: The world is electrifying everything at increasing speed. This is creating opportunities which New Zealand is uniquely placed to take advantage of this because of our renewable energy.

 

As we see this change take shape it will have impacts across the economy creating a raft of new business models.

 

This is one of the central ideas at the heart of the Climate VC Fund
AI and automation: I don't think that you need to be an expert and I'm not, to understand that the future of work in our economy is going to fundamentally change. Whatever your concerns about ethics and threats we know that it's imminent and scalable. The logic for automation is so strong and will continue to play out in every sector
Impact investment: Increasingly there's pressure on government, public and large organisations to align their investments with their values. This will drive change for a long time yet, especially as the goal posts shift as to what is regarded as ethically acceptable
Interest rates and housing: Interest rates are so low, the residential property market is

 

over-heated and government is taking action.

 

I think that these pressures are sufficient for many investors to start to look beyond term deposits and rental properties.

 

I think this is good because we need our capital deployed in productive assets preferably in seed to venture stage companies which drive meaningful growth in the economy.
You live in the Waikato. Do you notice any trends or different ways of seeing the world among your local investment community?
Yes and no. Investment is only becoming more global. You tend to be working with people across the globe and the trends are the same wherever you live. That said, there's a lot of private investors here, corporates, community trusts and iwi. I also see organisations moving their interests into the earlier-stage space, especially corporates. And then there are some active early-stage funds like Hillfarrance, Enterprise Angels and Purpose Capital here. There's a lot of things happening. 
I have this, admittedly naïve, idea that there are cashed-up dairy farmers to tap into?
You need to get out of Auckland more often, Vincent. Not really, I think most people stick to their knitting, so while people dabble I think for the most part you're seeing property people stay in property and the same with farmers. There have been lots of agritech opportunities in recent years like Halter, Ubco or Techion to name a few which address issues which farmers are uniquely placed to understand I think those ventures are funded more easily in NZ as a result.  
Finally, what criteria do you use to judge an investment?
A previous boss and mentor of mine Selwyn Pellet always spoke of the 3T's Team, Tech and Timing which always stuck with me.  I added two others: Total Addressable Market and Terms as in the deal terms. 
Due Diligence can quickly become a box-ticking exercise. It is easy to go through the motions by getting tangled up in the technical aspects, looking into compliance and contracts. It's important to go back to the basics: is the market big enough, is the timing right, what are the incumbents missing? 
A healthy detachment from company and managing your biases is important. Having others to bounce your ideas off and play devil's advocate is key, it's good to not have group-think. At Punakaiki, Chris [Humphreys], Lance [Wiggs] and the rest of the team bounce off each really well because they are different they view the world and as a result in the way they judge a company.
'Bouncing' is a nice way to put it. Have you been in the office lately?
It's good to have different perspectives. Seeing what others can't see, that's the secret of good investing isn't it?
Clearly, I need to be more disagreeable.
It feels wrong to agree with you, but yes.
Blake is and director, investor and consultant, responsible for a range of investment activities for a Waikato based family office, including high growth and early stage investing. Blake has experience across a number of executive and governance roles in both the private and not for profit sector. Blake co-founded Sabre Developments, a residential development company applying alternative housing models and Treadlite a company using circular economy solutions to tackle waste streams. Blake has an LLB and Bcom from Otago University, and MBA from Trinity College Dublin.
Blake was Appointed to the Punakaiki board of directors in March 2019 and re-appointed September 2020.