We are very happy to publicly announce our investment into Coherent Solutions.
Coherent Solutions builds advanced coherent (laser) and non-coherent light testing equipment, primarily for the development and manufacture of fibre optic telecommunication components and systems.
More simply they sell impressive, and very expensive, equipment that's used to test the highest speed telecommunications gear.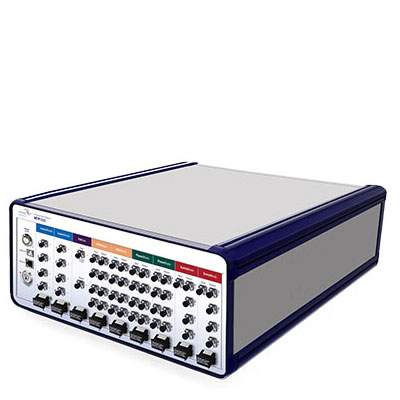 Modular Optical Test Platform – chose your blades (examples below)
The company also has a number of new technologies in development which will expand its market from labs and advanced research and development facilities to hi-tech manufacturers.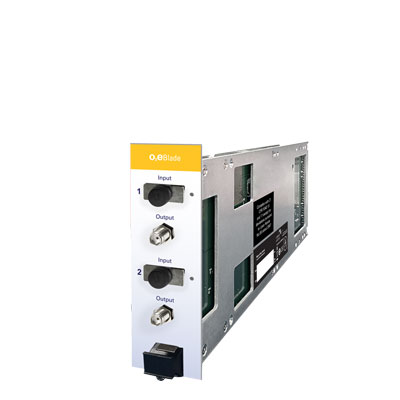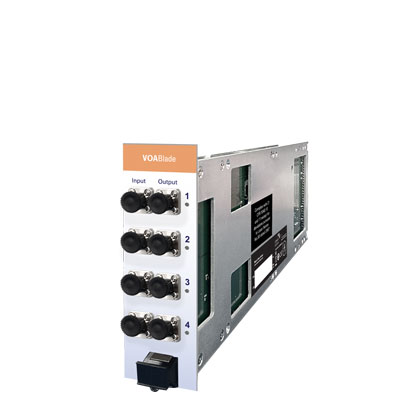 Blades for the test platform. On the left an optical electrical converter, and on the right (or below) a variable optical attenuator (a fancy volume control for output power).
Coherent Solutions is headquartered on the North Shore in Auckland. It was founded as a spin-out from Southern Photonics, itself a spinout from some research developed by Auckland University and commercialised with the assistance of Uniservices. Coherent Solutions' founders are Andy Stevens, who is the CEO and Iannick Monfils, the CTO, and with the help of a very talented team have built the company into a substantial business. Coherent Solutions has customers from around the world, including marquee brands in USA, China and Korea.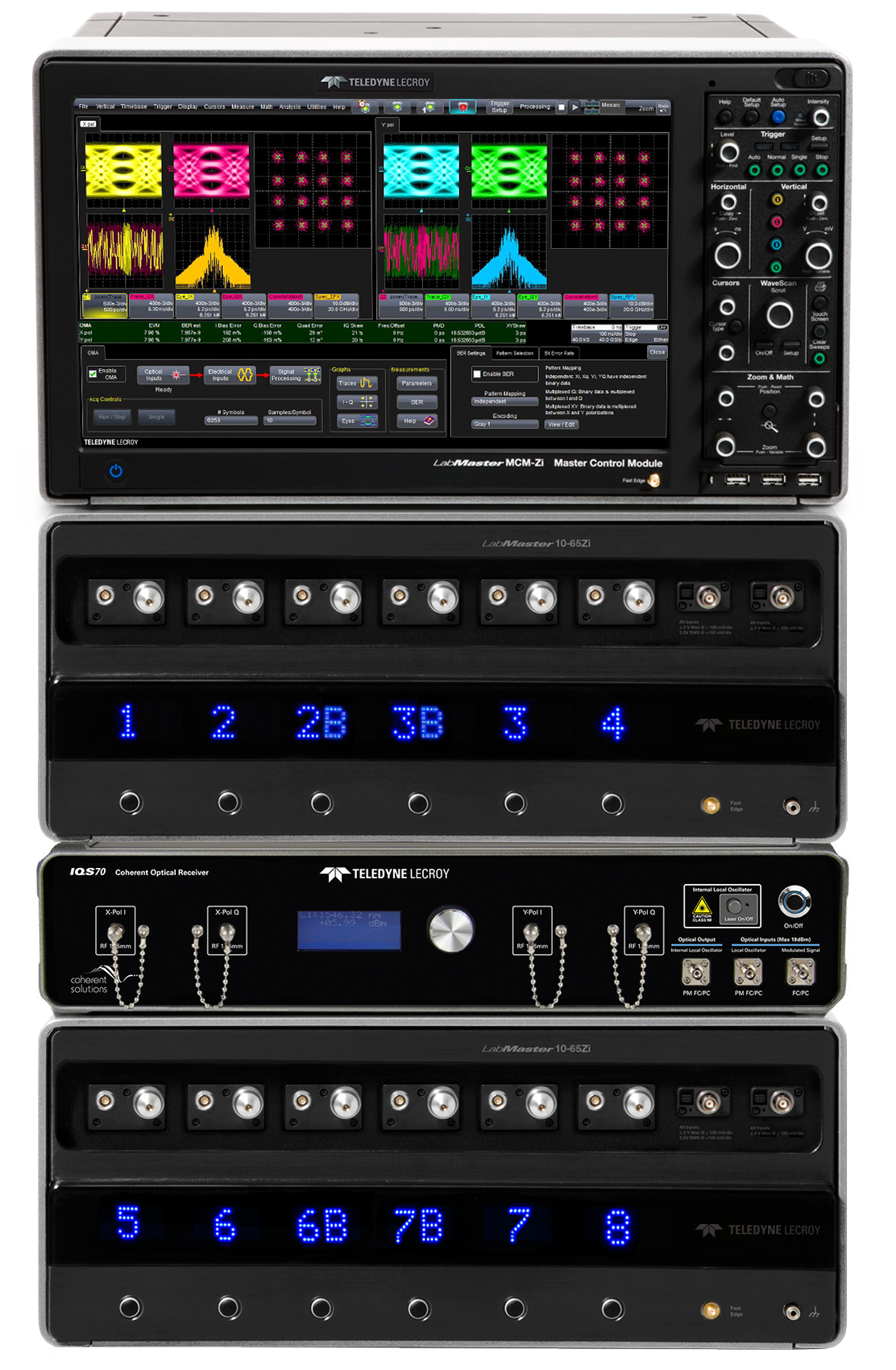 Coherent Solutions Optical Receivers with Teledyne Lecroy Oscilloscope. The Optical receiver converts optical signals into electrical signals that are then analysed by the oscilloscope in real time. This equipment is transmitting data at a tremendously high rate. 
Investment Details
We made our first investment into Coherent Solutions in mid November, but held off on public announcement until the other investors were ready. 
We have committed to invest half of a headline $3 million round, and aim to complete this before the end of the year (we have not yet paid it all). We also have the option to purchase a substantial additional number of shares from founders, to be completed before the end of March 2018.
The other half of the $3 million headline investment comes principally from three New Zealand based investors.
The first is K1W1 (Stephen Tindall's vehicle), which is now the second investment, after Melon Health, where we are co-investors. We are delighted to have them join us.
We are also joined by University of Auckland's Inventors' Fund. This is a $20 million fund focused on investing into companies that are commercialising IP generated by researchers and students affiliated with the University of Auckland. The original IP for the predecessor company to Coherent Solutions came out of the University of Auckland, and Auckland UniServices still maintains a shareholding (via the original company) in Coherent Solutions.
The investment proposal went through the Physical Sciences Return on Science Committee, which recommended the investment to Auckland UniServices. I am a member of that Committee, and as a conflicted party (including as a Coherent Solutions director) sat with the Coherent Solutions team during their presentation, and left the room for the discussion and decision about the Committee's recommendation. I am very happy to see these two worlds collide and welcome the Inventors' Fund and Auckland UniServices on to our co-investor register.
The next co-investor may surprise many people – as it is the NZ Venture Investment Fund. NZVIF has two sorts of funds – the first that invested directly into Venture Capital firms, and the second (SCIF) that invests alongside angel investment groups. Each traditionally came with a lot of conditions, and I have publicly and privately fought for many years for the NZVIF influenced term sheets, contracts and ways of doing business to be simplified and improved.
Time has moved on. For this deal NZVIF us investing $500,000 using the same Shareholders Agreement and other contracts that we agreed with Coherent Solutions. We were not required to be accredited or sign any agreements with NZVIF, and are very happy to see NZVIF unshackled to act like an ordinary investor.
The press release from Coherent Solutions is below.
Coherent Solutions Raises $3 million
15 December, 2017
Coherent Solutions, a world leading provider of high-end testing equipment for the optical telecommunications market, announced today the completion of a $3 million A-Series investment round. The investment round was led by New Zealand's Punakaiki Fund and supported by K1W1, NZVIF, and Auckland University's Inventors Fund.
Based in Auckland, Coherent Solutions develops and manufactures advanced test & measurement solutions for the optical communications market – a core technology of the global internet. "Our instruments are used in many of the leading research labs across the globe by scientists and engineers developing the next generation of telecommunications technologies" says co-founder and CEO Andy Stevens.
In 2018 Coherent Solutions will launch a series of new products with two new strategic partners, opening new markets and creating opportunities for significant revenue growth. The funding will be used to accelerate the development of products for these partnerships and to increase sales capacity.
Andy Stevens says "This is our first funding round, which comes after five years of strong organic growth. We now have several very large customer-driven opportunities where we needed external funding to drive forward. We are focused on driving rapid growth over the next three years, and that means new products, new partnerships and a much larger team."
The Coherent Solutions brand, which has a strong reputation in high-end research labs, will now start to appear in production lines for fibre optic communication systems, modules, and components.
Andy Stevens will be joined on the Board by co-founder Iannick Monfils, and Lance Wiggs, from Punakaiki Fund. The company intends to add an additional two Independent Directors over the next few months.
"Coherent Solutions will be a substantial investment for Punakaiki Fund" states Lance Wiggs, "and has the potential to be our largest cash investment, if we include our arrangement with founders. We see that with global demand for data and bandwidth ever increasing the demand for testing equipment to run ever more sophisticated optical communication networks will also increase. Coherent Solutions has impressed us by their ability to gain a foothold into this global market which is dominated by large, multinational instrumentation companies, and have a well-defined growth strategy. We are excited to be part of this successful New Zealand story".