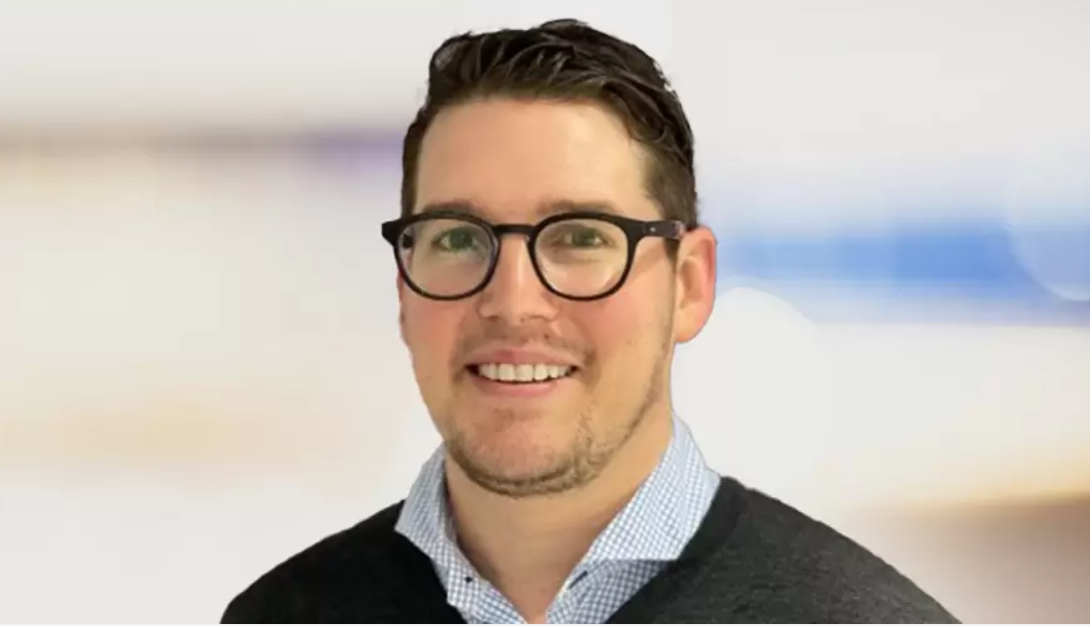 Ben Kay, 2040 Ventures newly appointed CFO, has a rather unique skill.
"I consider myself a reasonably unexciting person by nature, but an interesting thing about me is that I am completely ambidextrous," he laughs. "I haven't met anyone who has the same degree of ambidexterity as I do. In cricket, I bowl with my left arm and throw with my right. I kick with my left foot and play tennis and golf right-handed. I was actually equally as proficient writing with both my left and right hands until I was a teenager and had a commit to one!"
He's also participated in a few assessments to see where he sits on the continuum between the more orderly and analytical left brain and the more creative and emotional right brain and, perhaps not surprisingly, he has tended to end up pretty close to the middle. He seems to have struck a good balance and this mix of skills could be quite handy as he moves out of the relatively stable corporate world and into the completely new and more volatile world of venture capital (VC).
"Look, I've been a corporate guy for 15 or 16 years – almost nine years with SkyCity and six years prior to that working for large global financial institutions in NZ and Europe so I'm used to structure and process. That can be helpful, but it can also be constraining. When you've got a smaller business like Punakaiki that is growing fast, you need to have certain systems, structure and processes in place to ensure sustainable growth over the long-term. I can bring that experience."
Kay will work closely with directors Lance Wiggs and Chris Humphreys, as well as the Punakaiki Fund board.
"They've designed a CFO platform which is strongly aligned with my skills and background, as well as what they want to achieve strategically. But they've effectively said 'it's up to you to optimise it and leverage the opportunity" which is exciting….
Patient performer
Kay says he had been waiting patiently for the right job to come up, either at SkyCity or externally, and as he went through the process with 2040 Ventures, it became clear that it was "a really compelling opportunity to step up into the world of VC".
"In a market like NZ, opportunities like that don't come along very often. You have to be bold and back yourself."
While he will not be part of the team that identifies and originates investments, he does see himself providing quality assurance and an independent view on potential investments and whether they meet Punakaiki Fund's fund objectives and the expectations of investors and shareholders.
"That's the CFO's role; to offer an independent/objective perspective around those types of decisions and to apply a shareholder lens. Over time, I also see myself stepping in to help portfolio companies deliver their growth strategies, navigate an exit, list on the stock exchange, or execute an M&A strategy."
As well as the variety of the VC world, Kay was also attracted to the fund's vision to democratise VC investment.
"Unless you're effectively a high net worth individual with proprietary access to VC funds or direct investment opportunities, you can't really get an equity exposure to NZ high-growth tech companies, like a Devoli or Whip Around. We want to help support these companies grow but also give New Zealanders exposure to them via more traditional retail and institutional platforms."
The most obvious way for the fund to do this is to list on the NZX, which it is looking at doing over the next 18-24 months, and Kay says his extensive experience working with listed companies and capital markets will be helpful in this regard.
Cultural appeal
2040 Ventures' company culture is also an appealing prospect.
"That's a big thing for me, you know, several of the team have kids that are a similar age to mine, and they believe in important things like diversity and collegiality, which really resonated. The environment they've created is collaborative. They're willing to listen and to be challenged and they are committed to a good work-life balance."
With the global success of companies like Xero, Serko and Pushpay, New Zealand's tech sector has matured considerably in recent years, as has the local VC scene. And the hiring of a CFO, says Kay, is a signal to the market that Punakaiki Fund is maturing too.
I think what they're doing is smart, it's well-timed and hopefully I can help them execute on the vision for the fund. I know the next few years are going to be very busy but it's really invigorating to be part of it – can't wait."
Kay will start his new role in November and will be based in Auckland.