Chris Humphreys, director of LWCM, takes us on a journey from the deep south to the world and back with new investee Get Home Safe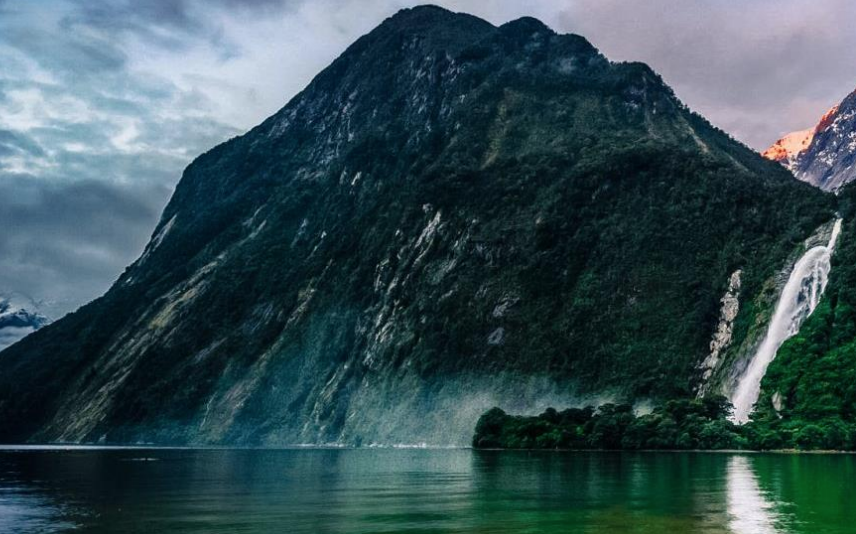 My current hometown of Te Anau is a rather small place. With a permanent population of little under three thousand, it holds the title of most westerly township (1,000+ inhabitants) in New Zealand. Given that just 0.06% of New Zealand's population reside here, sometimes I have felt like a bit of an anomaly; being one of only a small number of venture capitalist in New Zealand. You typically need to go to Auckland or Wellington to meet the people operating the funds that invest in our sector.
The tech founder ecosystem is, by contrast, much more distributed. You can find a plethora of startup and early-stage business spread through-out New Zealand's cities and even further afield. Ultimately, there is a pull to the larger cities for many for these businesses, whether it be to access qualified staff, to be closer to customers or to make travel easier.
Indeed, this has been the case for Get Home Safe, the subject of this quarter's story. Punakaiki Fund invested in Get Home Safe just before Christmas and while now based in Dunedin (via Queenstown), founder Boyd Peacock grew up in Te Anau and is a Fiordland boy through-and-through. This tells me two things: firstly, as a venture capitalist in Te Anau, I'm not an anomaly; and secondly, there might be something in the water here.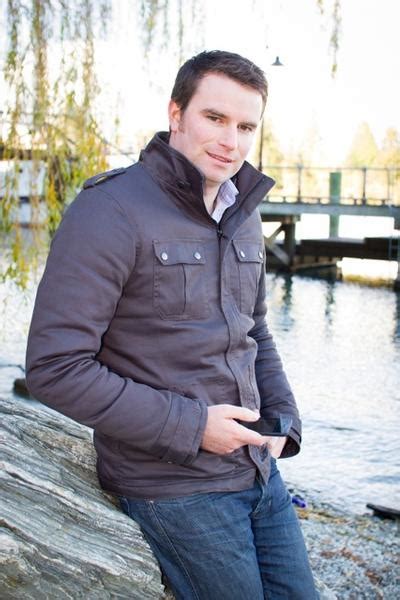 You quite often need to go back earlier in a founder's life to understand the inspiration for the business they create. In Boyd's case, the genesis of Get Home Safe goes all the way back to his childhood, when his parents routinely drubbed into him that Fiordland was no place to adventure into without letting somebody know where you are going and when you will be back, and remembering to check in at the end of your trip so people know that you have returned safely. As the district head of Search & Rescue for over 30 years, Boyd's father had seen the consequences of failing to stick to these simple common-sense rules.
After completing his time at Fiordland College, Boyd went on to study land surveying at the University of Otago. This was a field of work that ultimately lead Boyd to a number of countries around the world. As a cadastral surveyor, he worked a lot out in the field, often remotely. From a health and safety perspective, you needed to tell someone where you were going and then check back in once you were back to base.
While important when looking after your own safety, this simple process became even more important to Boyd as he became responsible for supervising others working out in the field.
The Computer in Your Pocket
In 2011 when Boyd came back to New Zealand to work in Queenstown, he reconnected with his love of mountain biking. While Boyd would often venture into the great outdoors, instead sticking to the 'rules' drilled into him as a child and then reinforced in his professional life, he went the other way. He found it socially awkward to leave his intentions and his panic instructions with his flatmates, who (at the start) were a bunch of random people that he barely knew. Instead, he stopped telling people where he was going, and it's fair to say he did feel quite guilty when he was up in the mountains, in case something did go wrong. Fortunately, nothing did go wrong, but it did illustrate to Boyd that there was a problem that needed to be solved.
They end up floating in the Foveaux Strait for five hours before they were even considered overdue.
About this time, a couple of different things occurred. Smart phones were becoming more prevalent and with them came a couple of interesting apps. Fitness trackers could track where you were, and banking apps could send you alerts when you balances were running low. Also around this time, there was a boating accident in the notorious Foveaux Strait. While the boaters' intentions and a panic time were left onshore, the boat was swamped by a freak wave early in the day and the people on the boat had to abandon it before they had the chance to raise the alarm. They end up floating in the Strait for five hours before they were even considered overdue.
The idea of combining the tracking of a fitness app with the ability to periodically check-in, along with the ability to push notifications to the third-party like a banking app gradually came together. This combination would create a continuous monitoring app that would send an alarm if check-ins weren't made and also potentially alert searchers as to where to start looking. And since any alarm was being sent to a third party from a server, rather than the phone itself, it wouldn't matter if the phone wasn't still operational in an emergency situation.
Original or Not?
The next question Boyd needed to answer was whether the idea had already been turned into an app or not. He started by spending a day undertaking an online search, which turned up nothing. Then he talked to Search & Research New Zealand and they didn't know of anything with that type of functionality. It looked like he might be onto something new. On the advice of his cousin, Boyd then draw up some use-case examples on how it would work. Then he contacted a couple of developers, who liked what they saw.
One of these was Dunedin's Firebrand (Get Home Safe's current developers). When she saw the idea, Firebrand's Bex Twemlow banged her fist down on the table and said, "you're going to be a millionaire". After a couple of scoping sessions with Firebrand, who wrote a detailed design and technical specification for the proposed software, Boyd sought out some quotes from software developers on what it was going to cost. Those quotes come back in the $150,000 to $500,000 range, which was a lot more than Boyd's initial expectations of $20,000 to $30,000 (a price which would have otherwise been quite manageable at the time for Boyd).
With the app idea parked on the shelf due to the cost, it wasn't until Boyd's sister convinced him to write a business plan and raise some capital that the wheels on the project began to turn again. Boyd read a book on writing a business plan and raising capital, wrote a business plan and then pitched to a small group of family and friends. Between their investment and Boyd's own money, he got what he needed to get thefirst iteration of the app developed (I note that I've covered that bit around raising a first round of capital really quickly, which may imply to you that it is easy – I can tell you that it is usually not).
Launch! Stutter! Pivot!
Once the development work was done in early 2013, Boyd crafted a press release and launched the app. He got plenty of traction in the media, including a lot of newspaper coverage and a couple of appearances on TV, which helped propel Get Home Safe to #1 in the App Store in New Zealand. Unfortunately, that didn't turn into much revenue under the App's freemium model. Boyd considers the $250 earned in the first week an "absolute disaster" given they had spent over $100,000 developing the app so far. Despite the poor financial start, Boyd noticed that over time a number of larger corporates had signed up for Get Home Safe and were using it for their employees.
Boyd considers the $250 earned in the first week an "absolute disaster" given they had spent over $100,000 developing the app so far.
A few months later he got a call from Transpower, who were looking for a system to make sure that their staff were getting home safe each day (80% of their accidents occurred after 4pm). Transpower had already looked at 20 different application and thought Get Home Safe's was the best. They also liked that it was New Zealand-made. Transpower needed it for 4,000 people and wanted to pay for it to make sure Get Home Safe didn't go broke and disappear. Meeting Transpower was the start of Get Home Safe's pivot to focusing on corporate customers who would pay for the app for their staff. There were a few more things that Get Home Safe had to add to the software to make it work for these types of customers, like a monitoring portal, allowing the customer to own their data and some further customisations.
More capital raising rounds followed to fund the necessary changes and over the course of the next two years those changes were put in place. Fortuitously, these improvements were completed just as new health & safety legislation was introduced in New Zealand. For a start, it was mainly picked up by individual teams in larger organisations, rather than the organisations themselves, but over time those organisations came knocking on Get Home Safe's door.
It also is in the process of signing more large deals, so stay turned for those announcements.
The next notable win was with MBIE. After developing the software further to meet their security and infrastructure needs, they were onboarded in 2018. Being used by a government department was a crucial point for the business. The validation of the Get Home Safe software by MBIE opened the floodgates that allowed the company to double its relatively small revenues in each of the two following years. Today, Get Home Safe counts Schneider Electric, Auckland Council and the Auckland District Health Board as customers, has distribution arrangements with a number of resellers, along with partnerships with Eroad, Trackme and Tracplus. It also is in the process of signing more large deals, so stay turned for those announcements.
A Disaster or Two
That is not to say that it has been all smooth sailing. Like the time Boyd was holding a training session for 40 people by Chromecasting his phone onto a large screen in the training room. This usually worked well and is an interactive and engaging way to hold a training session, however this time his phone wouldn't cast and he had to undertake the training just relying on a few photos. The feedback from the customer was that it was the worst training session that they had ever had. That particular business (a top ten employee in New Zealand) dropped off as a customer a year later.
At that exact moment, Boyd's sleeping bag rolled out of the car and across the carpark.
Another time, Boyd had to travel up to Christchurch to meet with a company he had never heard of before (it turned out to be a large tech exporting business that is reasonably well known). As Get Home Safe was running low on cash, rather than flying up, Boyd drove up to save money, and this penny pinching extended to sleeping in his car for the night. The next morning, he turned up at the address to find a very large, multi-story building with plenty of glass and company flags on the top – you know the type. As Boyd was getting his gear for the meeting out of his car, the man he was meeting with walked up beside him in the carpark and said "Hi, how are you going". At that exact moment, Boyd's sleeping bag rolled out of the car and across the carpark. That was a little bit embarrassing, but nothing a young go-getter founder can't handle.
Last Words
Finally, some pearls of wisdom from Boyd for those contemplating establishing a start-up business – "don't do it". Brutal advice from the school of hard knocks. Or for those looking to develop a new app, Boyd likens it to taking a big pile of money and throwing it at an industrial-strength fan and trying catch it as it blows back to you (he tries to push people away from developing apps and to instead aim for developing a full-service SaaS solution). Boyd also believes that when you are starting to look at a start-up concept, look incredibly closely at who is going to pay for your product or service, and how you are going to get your message across to them.
In Get Home Safe's case, the key wasn't getting the people who were out and about to pay for the app, it was getting the people at 'home' waiting for them to come back to pay for it. Big difference.
Chris Humphreys is co-founder and a director of  LWCM. Drop him a line at chris@lwcm.co.nz