Portfolio Companies
Shareholding: 1.8%*
First Investment: August 2015
Vend provides retail point of sale, inventory management, ecommerce and customer loyalty software for iPad, Mac and PC. It helps retailers large and small manage and grow their businesses. Vend targets retailers with multiple stores by providing powerful back office tools, analytics and inventory functions. Vend integrates with a large number of payment providers, has partnership with Apple and Xero, and has over 20,000 stores using its software. Vend has offices in Auckland, Melbourne, the United Kingdom and Toronto. Vend last closed a fund-raising round in December 2016. LWCM provided earlier advice with governance and assistance with executive recruitment. Vend's founder, CEO, and staff have been active in LWCM founder sessions.
Recent News and Updates:
*Fully diluted shareholding after accounting for employee options
---
Shareholding: 28.0%*
First Investment: June 2014
Vibe Communications is an Internet Service Provider that provides wholesale and corporate telecommunications services and hosting to businesses predominantly in New Zealand and Australia. Their subsidiary Intellipath delivers bandwidth on demand network solutions between over 80 data centres and 1,600 buildings in Australia, New Zealand and the United States as well as to cloud providers. Vibe Communications is growing rapidly, cash flow positive, and has over $12 million in annualised revenue. Vibe Communications is based in Auckland with offices in Melbourne, Sydney and a network that extends to the United Kingdom, the United States, and Asia.
Established in 2008, Vibe is 100% committed to providing a genuine alternative to the large, complicated and expensive New Zealand and Australian Telcos. By providing highly resilient, cost effective network solutions tailored to their customer's exact requirements, they have carved out a niche for themselves that sees them punch well above their weight.
Vibe Communications have built, consulted, managed or been involved in virtually every Telco and ISP in New Zealand in some way, shape or form.
Punakaiki Fund was the first external investor in Vibe, originally investing for a 20.00% stake in April 2014. The company, lead by founders Barry Murphy and Davey Goode, appointed Rudi Hefer (formerly of Telecom Wholesale) as CEO, and he purchased a 5% equity interest in late 2014, which was subsequently repurchased by the company in 2015 after his departure. Punakaiki Fund purchased another 5% of shares, increasing its stake to 24.02% in late 2015. Punakaiki Fund is currently in the process of acquiring an additional 660 shares, 277 of which have already been received. The remaining 383 shares are scheduled to be acquired before the end of the calendar year 2018. When complete, this will increase Punakaiki Fund's shareholding to 35.0%.
*At the date of the November 2017 PDS, Punakaiki Fund has agreements to purchase additional Vibe Communications shares equal to 7.0% of the current shares on issue, to reach a total of 35.0%. Lance Wiggs' brother, John Wiggs, beneficially owns 4.04% of Vibe Communications
---
Shareholding: 25.6%
First Investment: February 2015
Onceit is an on-line daily deal site selling high-end designer fashion, predominantly in New Zealand. As one of New Zealand's fastest growing online fashion sites, Onceit is here to deliver premium goods at insider prices.
From leading brands Stella McCartney to Sass&Bide, Ben Sherman to Citta, Mons Royal to Ecoya, Onceit focuses on looking after its merchants, as these higher quality designers enjoy the exclusivity and brand protection which comes with Onceit not selling lower end goods.
Onceit was launched in May 2010 with a staff of one and a dream to become a leading destination for online designer sales. Seven years down the track, Onceit has become a one-stop destination for more than 400 local and international brands.
Onceit's growth has been very strong and they placed 7th in the 2013 Deloitte Fast 50 and 48th in the 2014 Fast 50. More recently, Onceit has grown to over $13 million in annual revenue and has a profitable high-growth business model. Onceit has paid dividends to Punakaiki Fund on four separate occasions since the first investment in February 2015. Onceit's board includes Simon West, the former CEO of EziBuy and current CEO of Max Fashion. Onceit is based in Auckland.
Punakaiki Fund purchased its 25.62% shareholding in two tranche from the three founders; Jay Goodey, Keri Henare and Craig Boxall. Keri and Craig were the technical co-founders and today Craig is still active as a director.
Onceit In the News
---
Shareholding: 19.2%
First Investment: December 2015
Mindfull provides solutions across four main areas:
Advanced Analytics, helping to manage big data and harness predictive solutions
Business Intelligence, providing real-time metrics for powerful decision-making
Data Warehousing and Integration, allowing customers to take control of their data
Financial Performance Management, facilitating seamless forecasting
Mindfull's main activities revolve around consulting services, software resale and the development of its own software for data warehousing, business intelligence, financial planning and predictive analytics. They have a large number of top New Zealand firms as clients. Most of their consulting and software sales business is built around IBM Cognos TM1, a budgeting, planning and reporting tool for medium (large in NZ terms) sized businesses. Mindfull's QUBEDocs is an auto-documentation tool for IBM's Cognos TM1 software, which gives Chief Financial Officers comfort in being able to track integrity and changes in their financial models.
Mindfull's last external round was with Punakaiki Fund in December 2015. LWCM is active in the governance of Mindfull, including strategic planning processes, international growth planning, organisational development, finance and senior recruitment.
Case Studies
Mindfull's unique solutions to difficult problems facing New Zealand companies:
---
Shareholding: 3.8%
First Investment: June 2014
Timely appointment software is a one-stop shop for service-based businesses. The platform allows businesses to manage schedule, staff, clients, sales, reporting and much more. Timely is a highly regarded company amongst the early stage community, with second-time round founders, a high performing team and a focus on simplicity and usability for their end users.
Timely provides appointment booking services to beauty salons, hairdressers, spas, consultants and personal trainers, and are a copybook SaaS company in the spirit of Xero and Vend. The service is a full front and back office platform to roster staff, take bookings, keep client records, send reminders, book appointments online and provides reporting and analytics.
Timely is used by over 30,000 practitioners in 94 countries. Timely has a remote working approach with staff based in several centres, including Dunedin, Auckland, Wellington and the United States.
The company was founded by Ryan Baker and Andrew Schofield in December 2011 and since then has grown significantly, boasting staff spread across a number of different locations including its headquarters in Dunedin.
Punakaiki Fund led Timely's second external investment round, investing for an initial 4.71% stake in the company. This investment was matched by a professional private investor who was also an early investor in Xero and Vend. In August 2014, former Trade Me Chief Operating Officer Michael O'Donnell invested and, along with first-round investor Rowan Simpson, joined the two main founders on the Timely Board. In April 2015, Timely purchased its United Kingdom distributor in a small cash and shares deal. These transactions diluted Punakaiki Fund's interest in Timely slightly to 4.7%.
The last major external investment was in November 2017, with a $7 million investment by Movac, leading to a slight dilution of Punakaiki Fund's shareholdings to 3.8%. Punakaiki Fund did not invest in this round. LCWM receives regular updates from Timely, and provided early advice on board membership, pricing and focus, while Timely founders and senior staff have been active in LWCM founder sessions.
Recent News
---
Shareholding: 6.3%
First Investment: June 2014
Find errors before your users do.
Raygun provides a software intelligence platform that enables customers to ensure that their software is being experienced the way they intended. The platform consists of software crash reporting, real user monitoring, and user and development tracking.
Raygun products are used by some of the world's most innovative companies including Coca-Cola, Microsoft, Domino's, 3M, Nordstrom and many more.
Raygun started as Mindscape, a well-regarded Wellington based developer of developer tools for the Microsoft platform. It was founded by John-Daniel Trask and Jeremy Boyd in 2007. Things started to accelerate when they released Raygun.io, a dev-ops tool that automatically tracks errors and crashes in applications across a wide range of platforms including PCs, the web and mobile devices. It helps companies find errors faster, and fix them more quickly, by aggregating errors and telling them the exact line of code where the software error occurred. These days it also provides the ability to track users engaging with a platform across a range of devices, while the company has spread internationally with JD moving to the US office.
Punakaiki Fund invested in Mindscape's first external investment round, for a 5.26% stake in the company, becoming Mindscape's largest external investor. We joined Mike O'Donnell, Ben Kepes, Nick Lewis and 12 other new shareholders in the round, which was reported as providing Mindscape with $1.4m of new capital. The last major investment event was in February 2016, where Punakaiki Fund was one of several investors. LWCM received regular updates from Raygun and provides occasional feedback.
Recent News and Updates
---
Shareholding: 10.2%*
First Investment: November 2017
Coherent Solutions builds advanced coherent and non-coherent light (laser) testing equipment, primarily for the development and manufacture of fibre optic telecommunication components and systems. The company also has a number of new technologies in development which will expand the company's market from labs and advanced research and development facilities to hi-tech manufacturers. Coherent Solution's strengths lie in their ability to build customized solutions to meet specific test requirements.
Coherent Solutions in headquartered in Auckland.
The last major investment event was in November 2017, where Punakaiki Fund led an investment round including other local funds. LWCM will be active in the governance of Coherent Solutions.
*The shareholding noted is prior to the completion of investment by other investors in the current round.
---
Shareholding: 4.6%
First Investment: July 2015
EverEdge IP is an intangible asset advisory and transactions firm, with an increasingly global footprint. Intangible assets, including data, content, software, brands, confidential information and design, are among the most important assets companies today own; however, these assets are frequently left off company balance sheets, creating or hiding major risks and opportunities. EverEdge helps corporations identify and manage both intangible asset downside risks and and upside value.
EverEdge has delivered over 900 completed client engagements across the spectrum of business sizes, stages, and industries; from the Fortune 100 to ambitious start-ups. Their intellectual property advice goes well beyond patents, and includes brand, content, data, confidential information and new technology. EverEdgeIP operate separately from law and patent attorney firms and focus on providing independent advice around how to commercialise intellectual property and how this ties into broader business strategy rather than the mechanics of filing patents. The consulting work also includes outsourced management of intellectual property portfolios and research for investors, and the company is rapidly expanding to serve increasing demand.
EverEdgeIP also acts as a broker for entities to buy and sell intellectual property. These deals are potentially very large for the clients, and EverEdgeIP is generally compensated through commission.
EverEdgeIP has offices in Sydney, Singapore and Auckland.
Recent News
---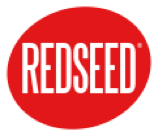 Shareholding: 13.1%
First Investment: March 2015
RedSeed offers an end-to-end solution for large retailers who want to increase sales through their sales team. The engagement of the trainee and the coach in a customised feedback loop positively changes behaviour and sales culture. Producing a video-based training suite that is focused on behaviour change and lifting sales, gives its customers average same store growth in sales of 12%.
RedSeed's online centric approach reduces the amount of administration and improves consistency of training inputs, yet puts the coaches and the company in control. With over 50,000 active trainees, RedSeed has a significant footprint in the New Zealand retail business market, with clients including The Warehouse and Fletcher Building.
RedSeed have long-term relationships with their clients, with an estimated 63% share of the local market. With the operational side of the business able to scale relatively easily, the main challenge is to expand their international sales capacity. Punakaiki Fund's investment will be used primarily to help RedSeed enter the Australian and US markets, where there is significant latent demand from retailers of all sizes for RedSeed's services.
RedSeed's last investment event was the buyout by the company of an early investor's shares in tranches in late 2016 and 2017, with one further tranche planned. These are all at a discount to fair value, and LWCM was active in negotiating this arrangement.
Lance Wiggs in active in the governance of RedSeed including providing advice on local and international strategy and growth, pricing, balance sheet management and executive recruitment negotiations.
The primary founder, Anya Anderson, owns around half of the company, and along with co-founder Glen Duffield, still leads the business today.
Recent News, Updates and Case Studies
---
Shareholding: 15.9%
First Investment: October 2015
Mobi2Go is a web and mobile ordering system for restaurants and cafes, used in over 300 cities around the world. Mobi2go helps food service businesses sell more by adding an ordering function to their marketing website. It allows food service businesses to save time and increase revenue by accepting orders straight into the business' point of sale system. Customers can order and pay for menu items and even select a time to pick it up fresh from the kitchen. The customer then turns up, picks up the food (which has their name on it) and walks away — having already paid. It's a winner — saving time for the customer and increasing same-store sales, often by 20%, without adding front of house staff for the restaurant.
Mobi2Go allows restaurants to deliver a branded experience that they can control. Their system integrates with major point of sale systems, and is especially suited to restaurants with many branches.
Mobi2Go has offices in Wellington and Melbourne.
The last investment in Mobi2Go was a rights issue led by Punakaiki Fund in September 2017. LWCM receives regular updates and has assisted with the appointment of JD Trask to the board, capital structuring options and product usability.
---
Shareholding: 23.4%
First Investment: December 2014
Melon Health digital self-management platform for chronic disease provides patients with the tools, support and information to help manage their condition and change behaviours. The product is a patient-centric software as a service and app business, providing patients (the end users), medical professionals and supporters with web and mobile applications. The service, which integrates with other patient care applications, helps with tracking, remote monitoring, behaviour change and provides peer and professional support to patients. In particular, the service helps patients with chronic diseases, which can be controlled but not cured. These diseases account for 75% of dollars spent on healthcare, so reducing costs and improving patient outcomes is the challenge Melon Health is taking on and delivering. A recent trial for Midlands Health Network saw over 80% of pre-diabetes patients using Melon Health's platform achieve a number of measurable, positive outcomes.
Paying customers include health care payers, pharmaceutical companies and health care delivery organisations, and they have relationships with New Zealand, Australian and US partners, including the Mayo Clinic and UnitedHealthcare Kansas. These are large sales that take significant time, professionalism and credibility to land. As such, this is a much lumpier revenue business than some of the others we have invested in, but the larger deal sizes which Melon Health is targeting make it worthwhile. It is also important to note that generally speaking, Punakaiki Fund would normally steer away from the medical field, due to the high development costs and risks, but Melon Health's platform is software, not a device, and so is compliant with all of the key regulators like the FDA.
Melon Health is based in Wellington with offices in Auckland and the United States.
The last investment was a rights issue led by Punakaiki Fund in April 2017. LWCM is active in the governance of Melon Health, with monthly board meetings, and a focus on strategic sales, financial management and accelerating growth.
Recent News and Updates
---

Shareholding: 3,813,708 FZO Shares
Family Zone brings together the best cyber experts, organisations and technologies into one easy-to-use system. The Family Zone product offers a comprehensive approach to online safety, with a simple set up and user-friendly interface.
Punakaiki Fund's FZO shares are a result of the Linewize(a former Portfolio Company) acquisition by ASX-listed company Family Zone (ASX ticker code: FSO) for NZ$200,000 in cash and 19 million Family Zone shares, of which 9.5 million shares are released if certain milestones are met.
Punakaiki Fund was issued 1,913,708 Family Zone shares and 1,900,000 Family Zone Performance Shares on 29 November 2017.
---

Shareholding: 21.2%
First Investment: June 2016
New Zealand Artesian Water ("NZAW") bottles and exports water under both its own E'stel brand and third part brands. NZAW is based in Nelson, where their factory was opened, and is currently ramping up production as they commission a new, higher capacity plant. E'stel water is sold in the South Island of New Zealand, but the business is mainly focused on dealing with pent up demand from China, the United States and the Middle East.
The last investment event was in November 2017. LWCM's assistance has focused on review of operations and financial plans, structuring or large sales arrangements, and finance.
---
Shareholding: 28.6%
First Investment: February 2015
Boardingware helps boarding schools manage their students' movements and pastoral care, replacing stacks of paper, email trails and other cumbersome systems. It allows students, boarding masters and parents to easily request, approve and track absences, such as weekend leave. And it records events, discipline issues and positive feedback on students, making those reports a lot easier to compile.
The global niche for boarding schools is pretty narrow, but it is certainly large enough to build a significant business. The product is used by over 150 elite schools across the globe, particularly in the United Kingdom, the United States, Australia and New Zealand. They have some of the world's best schools as clients and lead the market with their end-user focussed design process and product.
Created by Paul Organ and Kurt Meyer (Kurt was a boarder at an Auckland school), the SaaS application is tightly targeted at a global niche. Paul and Kurt understand the boarding master, student and parent requirements very well, and are seen as the authentic insiders when they call on schools.
Boardingware has been one of our fastest growing Portfolio Companies. The last investment event was Punakaiki Fund's second investment in July 2015. LWCM assistance has primarily focused on international and domestic sales, financial management, and responding to unsolicited merger and acquisition proposals.
Recent News and Updates
---
Shareholding: 31.3%
First Investment: February 2015
Find the right kind of Weird.
When you're recruiting, identifying candidates with the right skills is the easy part. What's much harder, and more important, is how they fit with your business vision and your team. That's the difference between an awesome employee and an expensive one.
Weirdly is a Human Resources technology SaaS platform, helping companies filter the best job candidates from thousands of job applications. Using a fun, customised quiz, Weirdly ranks candidates against your ideal 'match'. It automatically turns a long list into a shortlist, while also managing things like CVs, video applications and applicant photos all through a simple dashboard.
Weirdly works with enterprises to design and deliver scientifically sound online surveys that quantify values alignment between the job applicant and company. This results in better quality hires – improving retention, providing a better candidate experience, and speeding up a slow, labour intensive process.
It isn't just faster and more fun, it also gives candidates a taste of your company culture, before they've even applied.
Weirdly is based in Auckland.
The last investment was in November 2017, where Punakaiki Fund invested. LWCM has, in the past, provided advice on product, pricing, sales growth, founder roles and capital structuring.
Recent News and Updates
---
Shareholding: 25.2%
First Investment: June 2014
Influx is a beautiful app for running fitness facilities from a tablet, phone, desktop or laptop.
Influx provides software honed for fitness businesses. By focusing on simplicity and functionality, they provide gym owners all the tools to run their business and frees up more usable time by eliminating software frustration. Gym members can self-manage classes, appointments, memberships, and workouts. Gyms can also run self-managed kiosks, embeddable, bookable timetables and in-gym TVs from any device.
InfluxHQ Limited (Influx) was founded as a Wellington based provider of software for CrossFit gym owner-operators to run their gyms. CrossFit gyms proved the ideal proving ground for extending their offering to larger and traditional gyms offering group fitness classes, and Influx have positioned themselves as the "Beautiful Fitness Business Software".
Influx was co-founded by Scott Mayo, who worked on Influx for a year and a half before our investment, and who bought years of experience from developing software for Les Mills International — the world's leading provider of gym programs. He was joined by his wife and CEO Dania Mayo.
Punakaiki Fund acquired 18.33% of the company as part of a "friends and family" round, with the remaining 11.67% of the company not held by the Mayo's acquired by their relatives. A later round of investment saw our ownership increase to 25%.
LCWM has provided advice on capital structure, sales growth, and company restructuring.
Recent News and Updates
---
Shareholding: 11.0%
First Investment: April 2015
ThisData (formerly Revert) provides a login security services to SaaS companies.
ThisData's contextual authentication SaaS software and other assets were acquired by private, US-based company OneLogin in April 2017. The acquisition of ThisData's assets was in exchange for OneLogin shares, which are currently held in escrow by ThisData (now renamed TD Limited). As OneLogin is a private company, options for liquidating Punakaiki Fund's interest in ThisData are uncertain, but may include selling its existing ThisData shares, selling OneLogin shares to another OneLogin shareholder or waiting for a potential OneLogin IPO.
The last investment event for ThisData was a small fund raising round in April 2010 to assist with the OneLogin transaction costs. Punakaiki Fund participated in this round. Prior to its sale, LWCM provided ThisData occasional advice and feedback, including on product features and strategy, pricing, options for capital structuring, and customer acquisitions.
---
Shareholding: 14.6%
First Investment: May 2016
Populate helps companies collaboratively plan and track their hiring plans using a SaaS-based platform by creating alignment between Finance, Human Resources/Recruitment and Managers allowing them to collaboratively track their people data and scale their companies more effectively. Each manager can track their current team, plan for growth and run basic statistics on team composition. Populate is especially useful for growing or rapidly changing companies as it allows for rapid and informed decisions about hiring.
Populate is based in Auckland.
The Last investment even was in June 2017, when Punakaiki Fund made a small working capital investment. LWCM received regular updates and has provided advice on external investment, pricing and sales growth.
Recent News and Updates
---

Shareholding: 23.3% with options up to 32.3%
First Investment: February 2017
Hayload provides a SaaS product for agricultural contractors that assists with tracking jobs and invoicing. The contractors typically have many clients (farms), pieces of equipment, drivers and job-types to manage. Hayload lets contractors and drivers get in control of the jobs and simplifies invoicing.
Hayload is based in New Plymouth.
The last investment event was in August 2017, when Punakaiki Fund participated. LWCM provides active governance, including regular trips to Taranaki, and focuses on sales, growth, product delivery, and financial management.
---

Shareholding: 7.8% with options to increase to 13%
First Investment: February 2017
Conqa provides software that allows multiple parties in the construction industry to do all of their quality assurance planning and execution online and on mobile. Conqa keeps all quality assurance documentation in one secure location, while letting their customers have all of their Hold Points, checklists, defect flagging, photos and notes at their fingertips.
Conqa's goal is to 'make progress measurable' on construction projects by making the quality assurance process more efficient, transparent and robust. Quality assurance has traditionally been the last step, performed at handover at the completion of a project, and is a time consuming and onerous task where sites are on a tight timelines and margins. Conqa allows sub contractors to submit QA reports as soon as the work is done, site managers to rapidly identify and record defects then track remediation for work being done, and for site directors, managers and owners to track and see real evidence of overall progress. Conqa is also exploring how the platform can increase speed and accuracy by working with Councils on compliance.
The last investment event was in October 2017, when Punakaiki Fund partially exercised the option it holds over new Conqa shares. LWCM provides active governance assistance and has provided advice on product, customers and pricing, capital raising and sales growth.