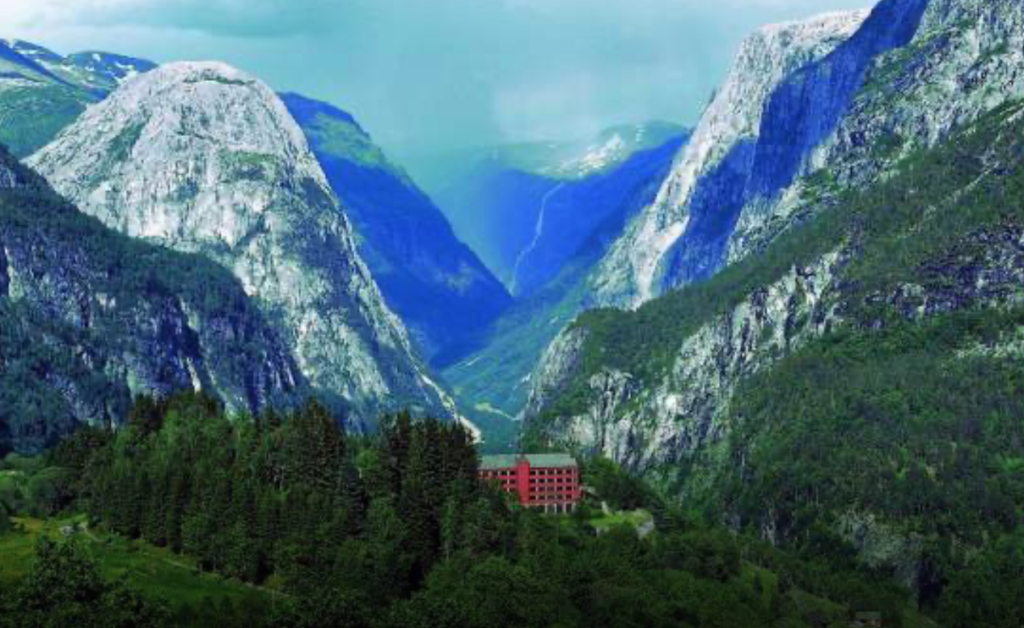 Interview: Nigel Scott. For Nigel Scott, the uphill climb has more appeal more than the downhill run. He's just back from cycling Queen Charlotte Sound. Next month, he and his wife Cathy will tour Croatia, including taking on one of the steepest roads in the world. Following that, it's off to ride the Rockies.
"And we've just seen a promotion for a tour of Norway – looks great!"
As goes his cycling, so goes his career. A former executive with Westpac, and Head of Private Wealth at ANZ, he could have chosen a comfortable life in banking. A nice safe job, as they say.
But the thrill of the chase in private enterprise couldn't be ignored.
"In the bank I worked predominantly with large enterprises – and that was great. I was involved in raising large sums, $200m-$300m for the likes of SkyTV, Powerco and Auckland Council. But in those roles, you're quite removed from the actual business. I wanted to be closer to the action, feel more involved."
The first move out of the corporate world was to join the founding team of Hobson Wealth – the Kiwi-owned consortium that bought the local arm of Macquarie Bank in 2016. In addition to investing, Nigel took on an executive role and he remains on the board.
Meanwhile, the tech sector increasingly appealed and in 2020, just as the world headed into lockdown, Nigel left his role and set out on a VC adventure, taking personal stakes in New Zealand's emerging fintech sector. It started with Koura Wealth, the first digital-advicefriendly Kiwisaver business; followed by Syndex, an exchange for the private capital markets, which allows businesses to raise capital, manage and trade their private assets; and in Boardpro, the software-as-a-service tool for managing boards.
He also was appointed a Trustee of the Auckland Foundation – a charity that administers a large endowment fund.
Almost two years into the journey he's loving the change.
"With start-ups, it's all hands to the pump; it's more intimate and you rely on each other much more. It's a thrill helping something grow."
Why Punakaiki Fund?
It was an easy decision to join the board of Punakaiki Board – for both parties. He'd known about the fund for some time and on closer inspection found it is well managed and governed. "It's run by an experienced manager, with a good spread of companies and diverse range of skills on the staff."
Of special appeal is providing access to venture capital for small-time investors. "There are lots of people offering PE to wholesale investors like me but no one else that I know of who provides safe, easy access to the venture scene for ordinary, small-scale investors."
That makes the prospect of an IPO or similar capital-raising moment even more appealing. The access to a larger pool of capital and more tradable shares will make it even easier for New Zealanders to invest in the Kiwi tech scene.
"That said, the board is still working through this option. It's hard to get the timing right – it could take some time. But the way PFL is run, means we're further along than most others."
Bears and Kiwis
I asked Nigel if he thought the growth of Kiwisaver funds meant there was more capital for the tech sector.
"Yes and no. You are seeing some Kiwisaver funds head into alternative assets, look at Simplicity investing in Icehouse Ventures and Booster in other private assets. But there are some structural issues that hold it back, the largest being liquidity. If investors leave a fund, the manager must cash up the shares, which is harder to do in an illiquid asset.
"But as the fund management sector, not just Kiwisaver, gets bigger you'll see them increasingly move into private assets."
Does this current downturn in tech frighten him?
"If you look at the NASDAQ or other tech-related markets, there's no doubt we're in a bear market and for how long no one knows. But that's not all bad. There are some elements of over-excitement such as crypto, NFTs, and medicinal cannabis. But as we saw with the GFC, markets recover. Tech had a stellar performance since the GFC, so no, I'm not worried. Good companies will survive."
The people factor
Choosing good companies before they're successful is of course the name of the VC game. How does Nigel know a good'un from a dud?
"I always start with people. It's interesting how many pitch decks I read that have the people involved detailed at the back. The first thing I do is skip to the pages with the team. That's who you're backing. You're looking for resilience, passion for the idea, the willingness to take advice. The founder mentality can be a blessing and curse – not all founders are willing to be coached. We're very founder centric at PFL but we're also looking for the ones who appreciate the input of the board.
"Some of the companies I'm involved in I'm talking to the founder every week. You can help solve problems and connect the company to other people and businesses. The great thing about New Zealand is that it's relatively small and people are willing to help. It's a great time to be a start-up."
Between riding the bear market, cycling 70km every day and taking on the Dolomites with Cathy and friends, there's not much time for naval gazing. "When we were young, before kids, Cathy and I traveled a lot. We went to 50 countries and tried to get a taste of everything. Investing is not that different. You meet interesting people doing interesting things and so of course interesting things will happen."
The adventure continues.