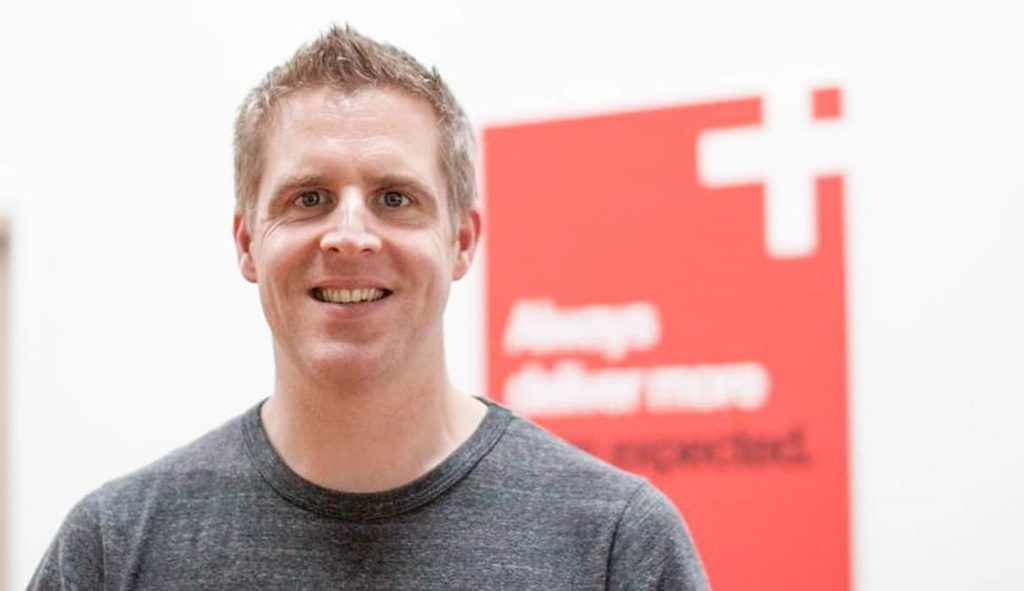 You might be forgiven for thinking that the hard-scrabble hospitality sector would be dragging its suppliers down with it. In the case of Mobi2Go you'd be wrong. The Wellington-based software company helps restaurants migrate their offering online. So hello lockdown, my old friend!
In the latest of our Founders' Series, we chat to Mobi2Go's Tarik Mallett about the fright of Covid, the demand for digital and new opportunities at the big end of town.
Tarik, thanks for giving us the time. You've been busy! What's up?
Yes we've grown substantially in the last year and it shows no sign of slowing down. We accelerated through Covid growing from a team of 30 to 100. About 30 of these hires have come on in the last quarter. We expect to grow by another 100 in the next 12 months. Obviously that big uptick was due to Covid but the brands want to increase their digital investment, not go back to how they were. They want their customers to order ahead, order digitally from their tables and also to extend their digital offer into loyalty programmes.
Did Covid kickstart that change or accelerate what was already happening?
The latter. We've been building a boat to catch the wave but Covid has accelerated it in a couple of ways. All of a sudden thousands of hospitality centres were shut down, so they had to pivot to offer online ordering and delivery. Then, as regions came out of lockdown, they had to offer social distancing and table ordering. The focus now is on guest experience in house, so table ordering is critical.
It really helped that suddenly everyone was getting into scanning the QR code and doing it multiple times a day. And then Apple did the camera thing so you don't even need a QR app.
So you've gained more customers. But have you changed your customer mix too? 
Yeah, the interesting thing is that we're now getting more enterprise customers, which we define as having 50-plus locations. Over Covid we saw a lot of competitors come in to address the smaller restaurants and takeaway outfits. But our product is really scalable and has hit a sweet spot in that 50-plus location market where there's much less competition.
That's a surprise. I thought enterprise would be all wrapped up.
Well, there's actually a couple of things going on. First, many of the enterprise QSR's have in-house digital teams and they're rethinking that investment – focussing on what they're good at: food, and not IT. We've won a couple of big deals, for 300-2000 locations, that were previously built by in-house teams. So they're saying let's go out to market.
And they're not being serviced by big vendors like Shopify or Salesforce?
No, because those vendors are built to service retail not hospitality. Food requires just-in-time delivery which they're not set up for. Also, retail has fewer choices to manage. Shopify is pretty much just size and colour. But with food there are hundreds of combinations. We get approached by brands to do retail, but our view is why compete with Shopify when we could do just this really well.
What other trends are driving your growth?
We're starting to see virtual kitchens (restaurants that just do delivery or quick-service sales). And we're now getting a good cross-section of markets. We've grown 220% in the last year but 700% across North America. And added more brands and a broader range of brands.
What's been the biggest challenge?
We opened an office employing 15 people in Toronto but we can't get over there to support the team. It's really hard to make those hires, especially in management roles. And we're probably not going to get there for another 18 months. That's our biggest challenge. The next biggest is finding talent.
Entering the enterprise market is a more nuanced challenge because you have to start thinking and acting differently. You can't just rock up anymore. You need to present yourself and the company and hire for enterprise sales skills. Most of our hires are now enterprise hires. 
It's all very busy. Are you still excited about growing Mobi2Go?
Yes, I'm excited about what we're doing. What excites me is that we're building a team and people give us money for it!  Covid was rough – it's been challenging for everybody. But I feel like we're just getting started. What we can build over the next 3-5 years is pretty cool. There aren't many businesses that have the opportunity to be multi-million dollar in scale. Our focus is to get $100m. If we can get to that it would give us a valuation close to $1billion. That's worth working for.
About Mobi2Go
Mobi2Go is a digital ordering and engagement platform for the hospitality sector, currently used predominately across Australasia and North America. It allows food service businesses to save time and increase revenue by accepting orders straight into the business' point of sale system, including from mobile phones, kiosks, tables, and websites, as well as routing orders from delivery providers.
Punakaiki holds 14.6% of Mobi2Go. We first invested in October 2015
Get more VC insights by subscribing to our free newsletter!