The pandemic is boosting interest in workplace health and wellbeing, says RedSeed's CEO Anya Anderson. But by how much?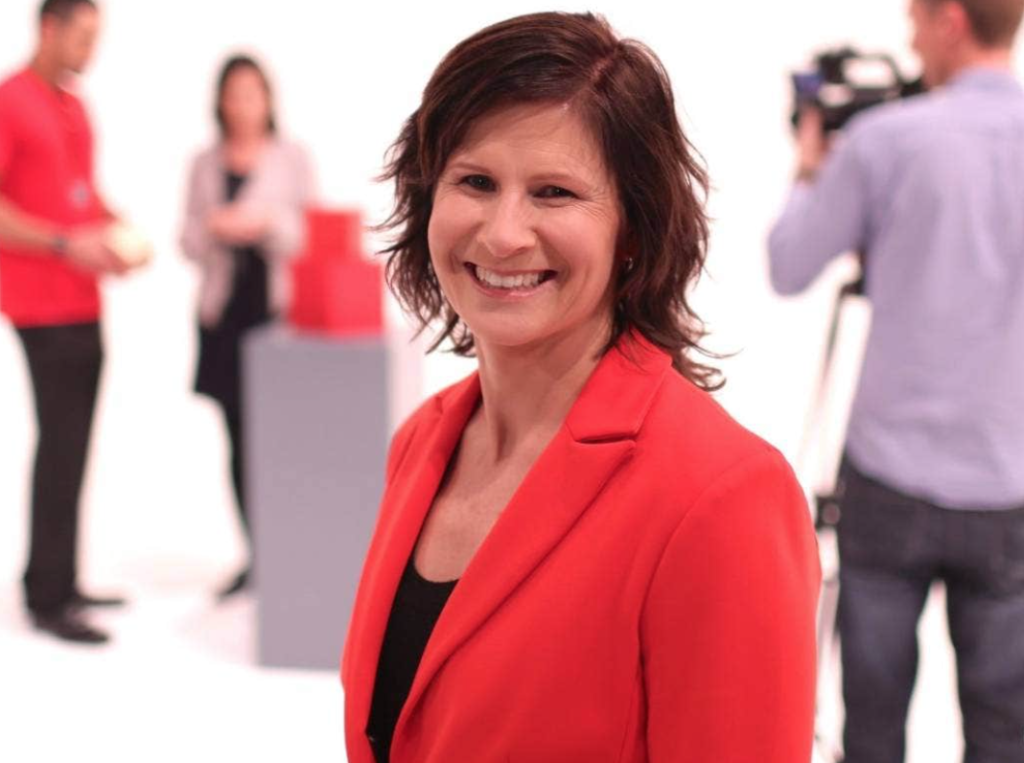 The impact of lockdowns and staff with family in pandemic-affected countries means companies are investing in their people and culture. But who knew just by how much? Anya does. In the latest of our Founders' Series we chat to her about acquisitions, growth and the impact of Covid-19 on workplace training.
So Anya, RedSeed started the year with a bang by acquiring another training company. Congratulations, tell us about it.
Thanks. We acquired Kiwihost, one of New Zealand's oldest training companies. Kiwihost has been going for about 30 years and trained more than 250,000 people in that time. It specialises in training frontline retail staff.
What does it add to RedSeed?
We bought it for a few reasons. I've known and respected the founder Jared Brixton for 25 years. He's an incredible guy and has built a strong business. We also wanted to add Kiwihost's content to our library. They're a face-to-face training business so there was an opportunity to convert their lessons online, which we are now doing. And thirdly they have quite a large customer base that doesn't intersect with ours, so it really expands our reach.
Were there cost savings or other synergies?
It's not that kind of acquisition. We brought their team into our building and integrated two franchises. Jared is now leading sales for RedSeed.
What's been the impact of Covid-19 on RedSeed?
Mostly it's been good for us. It helped that we're an online training organisation, so day-to-day it was easy for us to work from home and offer home-based training. Our customer base is retail, which obviously was pretty badly affected by the 2020 lockdowns, so we had to renegotiate their payment plans. But the good news was that all our existing customers used training during the down-time to keep staff engaged – to help them feel like they were doing something worthwhile. 
It was only as the retailers rebounded through the Christmas period that the pipeline of new work slowed down. We got the feeling that our clients were anxious that the rebound would be short-lived. 'Let's just get through Christmas', they were saying.
But overall we didn't lose any customers and now they are trading really well. Our business is picking up again. We have 20 projects on the go, both existing customers and new customers.
What kind of training is in demand?
There's strong demand for well-being and mental health management, especially in Australia where they have been in lockdowns for longer and the government was slower to act. A lot of people have family affected overseas. Sometimes there'll be a death in the family and, of course, they can't travel.
There's also been a lag in getting people together so they need to support their people more.
So even if staff might not be directly affected in Australia or New Zealand, Covid is still having far-reaching implications.
We had a sense about this so just before Covid, we put together a course managing stress. We worked with a psychologist and are in the throes of creating a larger suite of courses.
What other trends are you seeing?
Inclusion and diversity training, coming out of #metoo movement is very strong. That's a global trend that shows no sign of slowing down. The appetite for Te reo Māori ongoing.
And our Level One leadership programme is in high demand. People are very interested in leadership, especially self-management. And it's probably no surprise that managing others continues to be a massive gap in companies. If you're an ambitious or a strong performer it doesn't mean that you have management or leadership skills. These things need to be taught.
Where's the growth for you this year?
Our focus is Australia. We brought on an Australian Busines Development Manager. She's busy building the pipeline and our visibility. A lot of our marketing spend is going into Australia. 
And we're continuing to build our content library. For example, we've done a big piece of work in Asia Pacific for Webber BBQ, translating into 9 languages.
And we just won our first customer in the US, which was a referral from a supplier.
So yes, we're kind of busy!
Quick facts about RedSeed
100,000+ online users in several countries
47 customers, some with multiple subsidiaries eg: one customer has 17 brands
Revenue: $2.8m and ahead of 2021 targets
18 staff
Check out the acquisition official announcement here
Punakaiki Fund first invested in RdSeed in 2015 and holds a 48.5% stake
Stay in the VC loop with our monthly newsletter!