The streamers have yet to be unwrapped for the launch party, but the Climate VC Fund has already won an award. The proposed fund, created by LWCM, manager of the Punakaiki Fund, was jointly awarded 'Highly Commended' for Most Effective Fund for Climate Action in this week's Mindful Money Awards.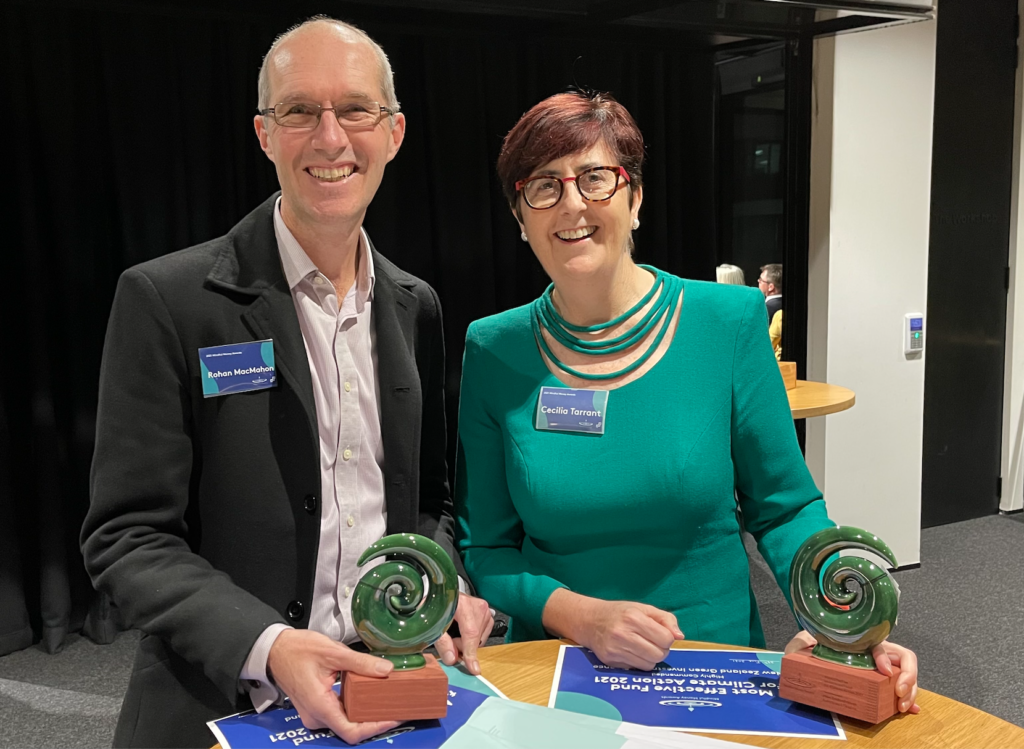 The other recipient was the New Zealand Green Investment Finance, the government fund started in 2019.
Judges said they were impressed by the potential of both of these funds but recognised they are at an early stage in their development. They also complimented Lance Wiggs, Rohan MacMahon, Dr Jez Weston and the team "for a well-designed fund, strong impact measures and exciting investment prospects."
The awards were held at a swanky event in Auckland on Wednesday and run by ethical investment analyst Mindful Money. The aim is to celebrate the role that ethical and impact investing are playing in making money a force for good.
Rohan MacMahon, a partner in CVCF, accepted the award. "It's early days in the life of CVCF so I think the award recognises the huge amount of work that has gone into creating a credible impact structure and assembling such a great team."
The Fund has dual aims: providing financial returns 'typical' of a VC fund and reducing greenhouse gas emissions by 1 million tonnes CO2-equivalent per $50 million invested, over the lifetime of the fund.
To ensure investments retain that second objective, the fund has brought together a highly qualified, independent Climate Impact Committee, with responsibility to:
Ensure CVCF is delivering on climate impact;

Veto any investment decisions which they feel are not in keeping with the Fund's objective to reduce emissions;

Validate and maintain an impact measurement framework to track emissions reductions;

Ensure any negative externalities are avoided; and

Report on emissions reductions to our investors.
"On advice from the Climate Impact Committee, we have selected the Global Impact Investing Network (GIIN) and its IRIS+ metrics system as the basis for judging impact," says Dr Jez Weston, another partner in the fund. 
"The Fund's high-level goals map to the IRIS+ core metric of "Greenhouse Gas Emissions Mitigated" (OI5951) which includes direct and indirect mitigations. This metric sums mitigations from emissions sequestered, avoided, and reduced," says Jez.
As for when the fund will make its first investment, Jez is more circumspect. "We have an announcement coming very soon. The planet's burning. We need to get on with it. So stay tuned."
Click here to read more about the Climate Venture Capital Fund. 
Click here to request a detailed investment deck.