For the second year in a row Punakaiki Fund chair Mike Bennetts last week beamed into shareholders screens for a virtual AGM. Locked-down but up-beat, Mike had the pleasant task of chairing an uncontentious meeting filled with good results.
Despite the global pandemic PFL reported a stellar year. "While Covid-19 wasn't the change anyone was anticipating we saw how technology firms, even those exposed to the retail sector, exhibited strong resilience to market conditions."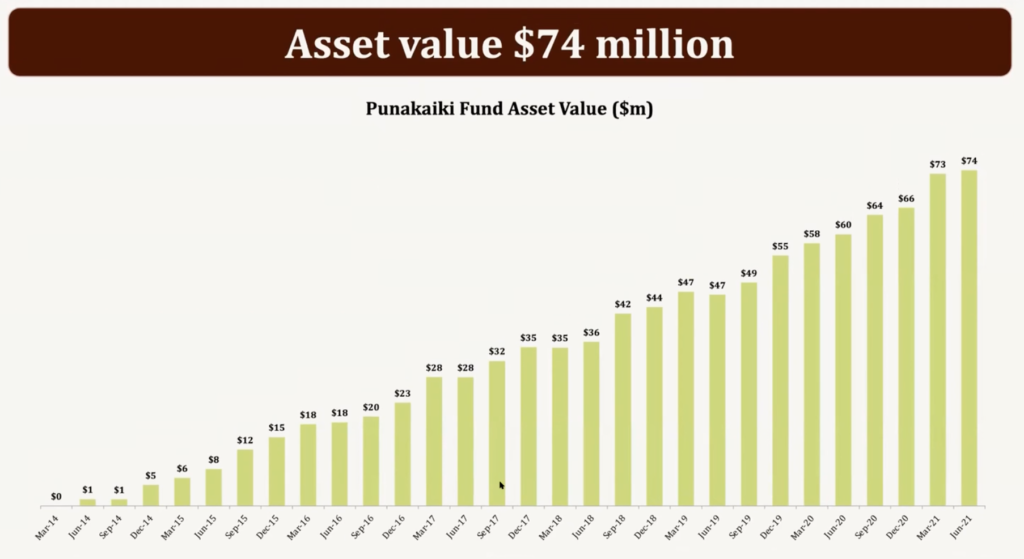 The big news for investors was the impact of two major exits, Timely and Vend, companies that PFL invested in back in 2014 and 2015. These delivered substantial results for the founders and all investors, including PFL.
"Our year-end valuations reflect these two exits, and the portfolio was revalued upwards by $14.4 million, our best ever result," said Mike.
PFL now has $73.3 million of assets, rising from $58.0 million a year ago, including the $2.4 million raised from investors. Profit increased from $3.7 million to $9.7 million. And the annualised internal rate of return since inception from our investment portfolio (before operating costs and provision for performance fees) was 21.8%.
"So it was pleasing, in what we initially thought would be a challenging year, to see the investor net asset value per share rise to $27.35, up from $23.31 a year earlier."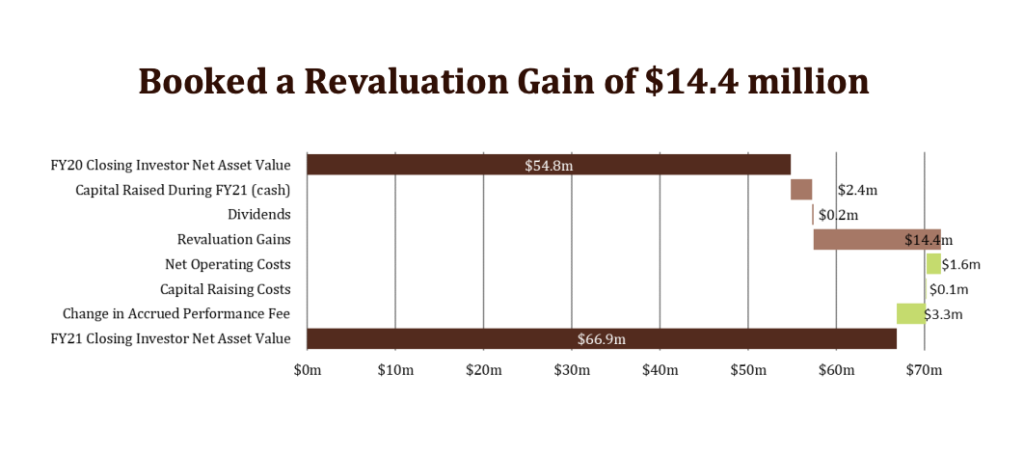 Reinvesting in current and new companies
Being an evergreen fund means PFL is set up to reinvest those returns. The proceeds of the Vend and Timely sales, as well as the retail raise, have all but been invested in the existing portfolio including:
Mobi2Go (we were part of a $10m round)
Core Schedule
Weirdly
Devoli
Red Seed
Quantifi Photonics (we led the $15m round)
And into new companies:
Get Home Safe (December 2020)
Moxion (September 2021)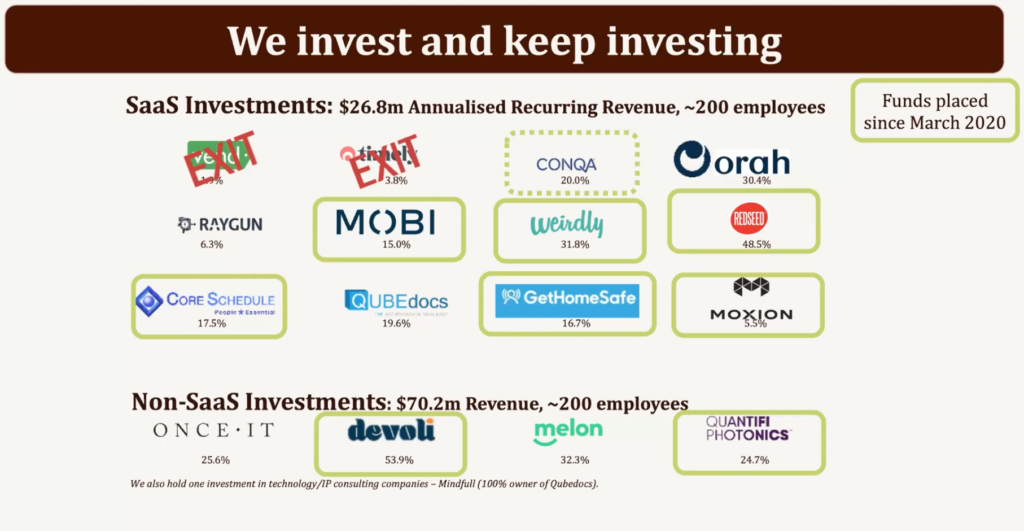 Listing still on agenda
Mike also reiterated that the board still aspires to bring PFL to a wider range of investors through a listing on a public stock exchange, such as the NZX.
"The Board continues to believe that we will need total assets, after an IPO, of at least $100 million, if not more. While we are not there yet, we are starting to see early interest from listed market participants, helped along by the high profile exits both inside and outside Punakaiki Fund's portfolio."
The path to listing will require a different set of skills on the board so the board has been recruiting new candidates – stay tuned for more.