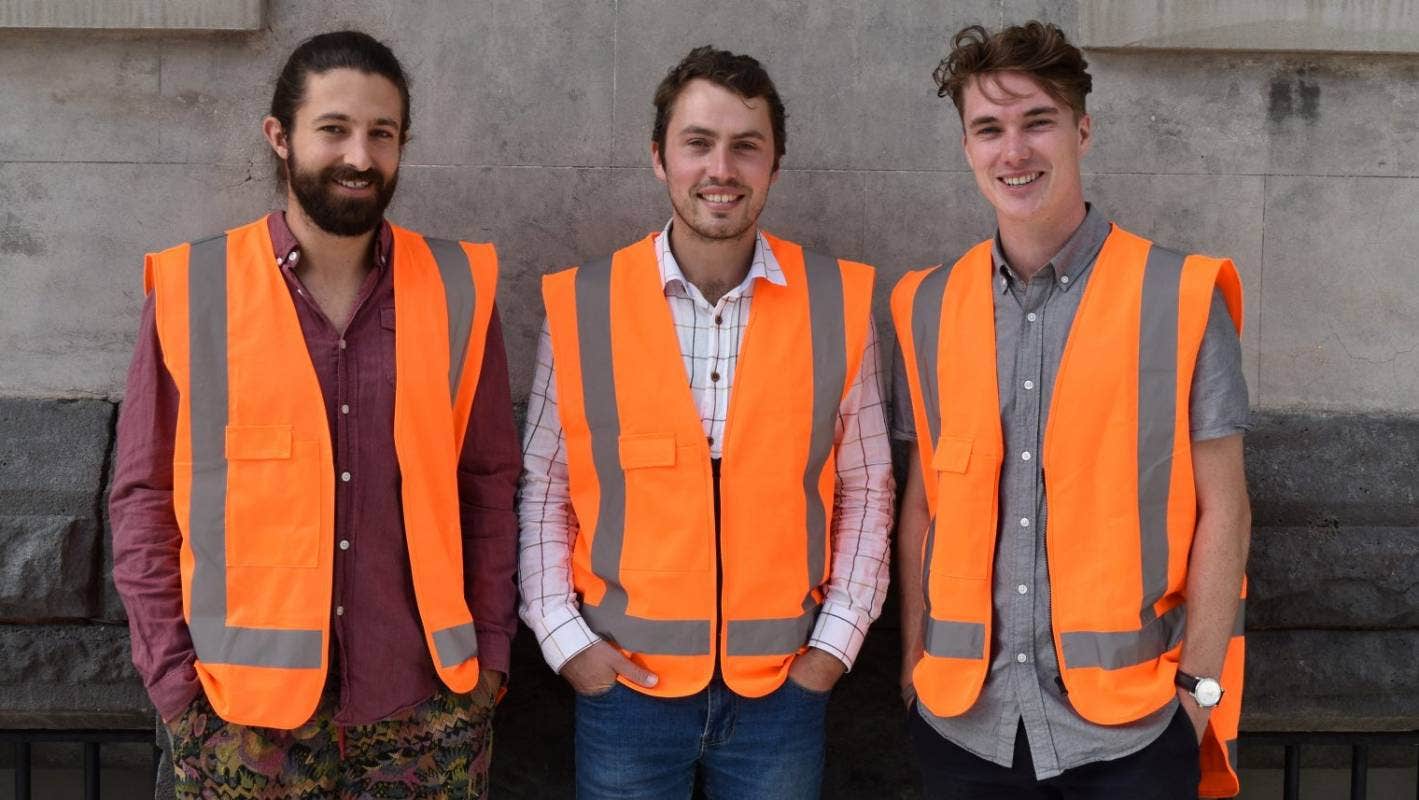 The Covid-19 pandemic has proven a game of two halves for Conqa. The construction software company which started in 2015 had a stellar first few years, winning customers in Australia and New Zealand and getting backing from investors such as Punakaiki Fund. With a pipeline of new products and a staff of 30, the future looked, well, conquered.
Then came 2020. The building industry took a dive as lockdowns closed building sites on both sides of the Tasman. Customers, worried about survival, put their tech spending on the backburner.
The timing was especially rotten for co-founder Daniel O'Donoghue who moved to Melbourne to drive the Aussie growth. Months later the city entered what would become the world's longest known lockdown.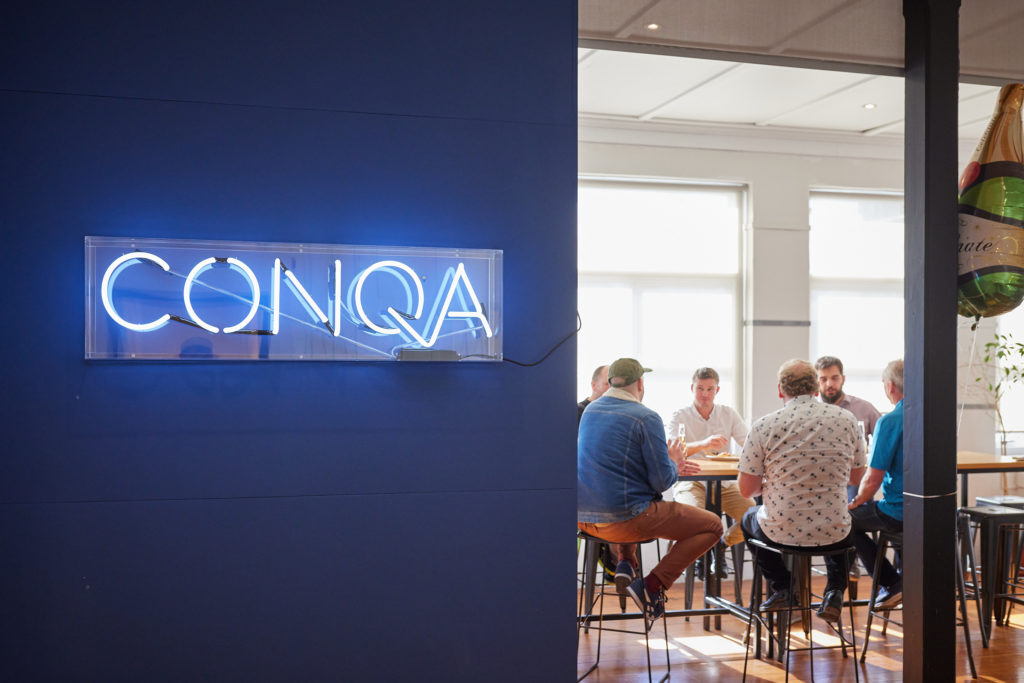 But as with many of the other Punakaiki Fund companies, Conqa has turned the 'pandemic pause' into an advantage and has bounced back to rude health, with a renewed focus on a core market, a rebound in customer demand and a lovely dollop of new capital.
How has that happened?
Start with a problem
To understand how Conqa beat the Covid blues you need to revisit its origins. From the start, the three founders Peter Simons, Daniel O'Donoghue and Barney Chunn
have taken the path less travelled by small businesses – by thinking strategically. Their first decision was to start a software company. Doing exactly what, they didn't know, but they'd seen the success of companies such as Xero and Vista and admired these firms' ability to reach global scale from New Zealand.
But if software was the solution what was the problem? Again, they took a managed approach, searching for industries that could benefit from tech disruption. From conversations with builders they already knew that compliance was an ongoing sore in construction. Every build must meet hundreds of standards, many obscure and sometimes differing between jurisdictions. Catching mistakes before they happen is the key to finishing projects on time and to budget. So the trio settled on quality assurance as their field of interest.
Then they began asking questions, starting with people on site. They cold called site and project managers, trying to understand their problems and testing their ideas and assumptions.
"Taking a ground-up and user-centric approach has been fundamental to our product's success. So many construction technology solutions solve problems for head office, forgetting the crucial stakeholders out on site. A solution may have all the bells and whistles, but if it's not easy to use, it doesn't get engagement, and largely becomes a fancy sales tool."
The real-world feedback proved invaluable. It uncovered pain points and suggested solutions. This mature approach was in part prompted by another smart decision: to seek the advice of an experienced mentor, Vista Group co-founder and chief executive Murray Holdaway.
Murray is one of New Zealand's leading tech entrepreneurs, building a global SaaS business for the cinema industry. He provided guidance and set a few tasks for them to carry out to test their mettle. Once satisfied, he provided them with the initial capital to hire a developer and to get the product to market.
"Which was necessary, because none of us were software developers," laughs Daniel.
Nail guns blazing, but …
The first three years were a blast.
"From zero to $1 million revenues it was really gung-ho and we had a lot of fun," Daniel says. "But growing from $1 million to $2 million was difficult. We had a hard time raising capital and then Covid happened, putting a lot of uncertainty into the market."
The team in 2021
Many business owners have thrown up their hands at the Covid disaster but the Conqa team used the quiet time to reflect on the last few years and ask 'how can we do this better?'
"As we reflected we realised that we ended up chasing too many market opportunities. So we went back to basics and asked: who really needs our solution? Who is this product really for? The answer is really clear: it's the subbies. So we've refocused the business on the subbies market – that's really helped."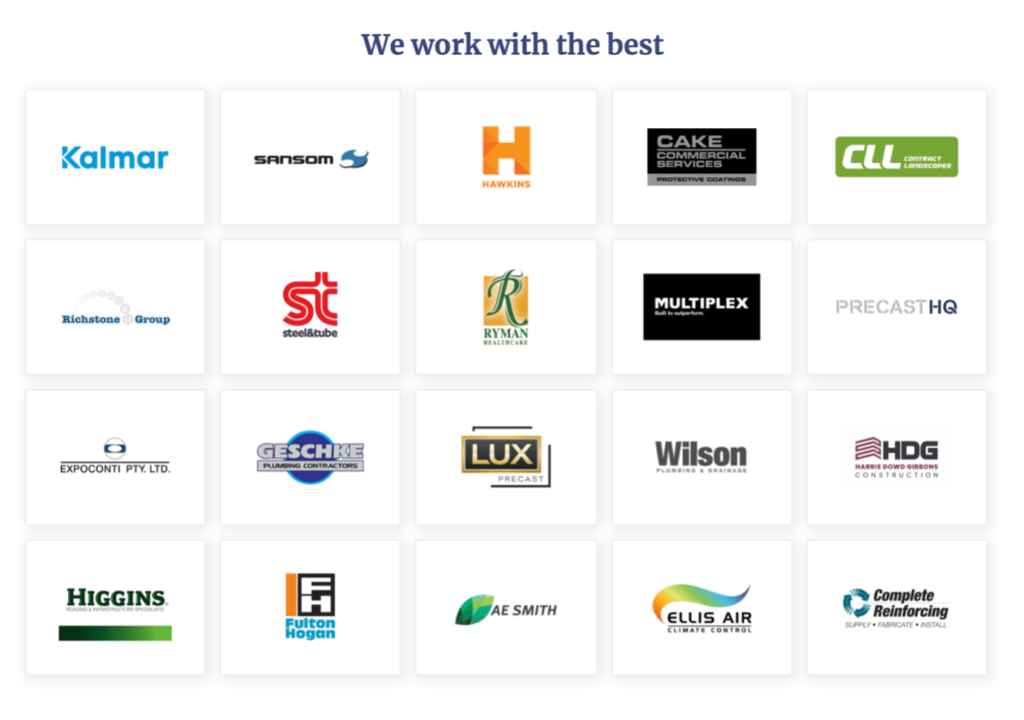 Quality assurance belongs on the frontline; it's the fence that stops anyone falling off the cliff and can only be done on site as the work is being completed. So it makes sense that the Conqa solution is put in the hands of those frontline workers.
Now, the word subbies might conjure images of sole traders, the 'man in the van', which is a disparate and hard group to reach. But Daniel says many of the subbies are large companies with sometimes hundreds of staff with really complex lists of compliance issues. Conqa provides the checklists that can reduce rework – which is expensive and super time-consuming and often ends up in dispute.
As an example Conqa is currently working with a plumbing firm on an apartment project. Each apartment has multiple jobs requiring a quality assurance sign-off amounting to a 22,000 point checklist. "You can't do that manually, it needs to be digitised and standardised. It's all done on their phone so it's really practical for the subbies."
Riding to the horizon
The refocus of this critical market is reaping rewards and is well timed to match the rebound in post-Covid construction. The company is hiring again and has a pipeline of product improvements.
"What started with a customer wanting to invest $400k quickly grew once we took the investment opportunity to our shareholders. Given our market traction, our raise increased to $2.5 million."
The growth has also prompted a capital raise. "We were burning up capital to manage the growth we experienced in 2021 and so needed an injection to meet customer demand. It's been a bit surprising, really. We'd had a pretty quiet 2020, with the impact of Covid. What started with a customer wanting to invest $400k quickly grew once we took the investment opportunity to our shareholders. Given our market traction, our raise increased to $2.5 million."
Punakaiki Fund is leading the round, injecting $1 million in what is really a bridging round before a more ambitious Series A early next year.
What will Conqa spent the money on? Daniel is predictably precise. "Two thirds of the investment will be going on improving the site experience, recording better information, onboarding, integrations, security and so on. We'll need to increase the team to do all that and then the remaining third will go on sales and marketing with      10% on validation of the US and a partnership with a construction invoice financier."
The prospect of the US is tantalising but Daniel warns us to curb our enthusiasm.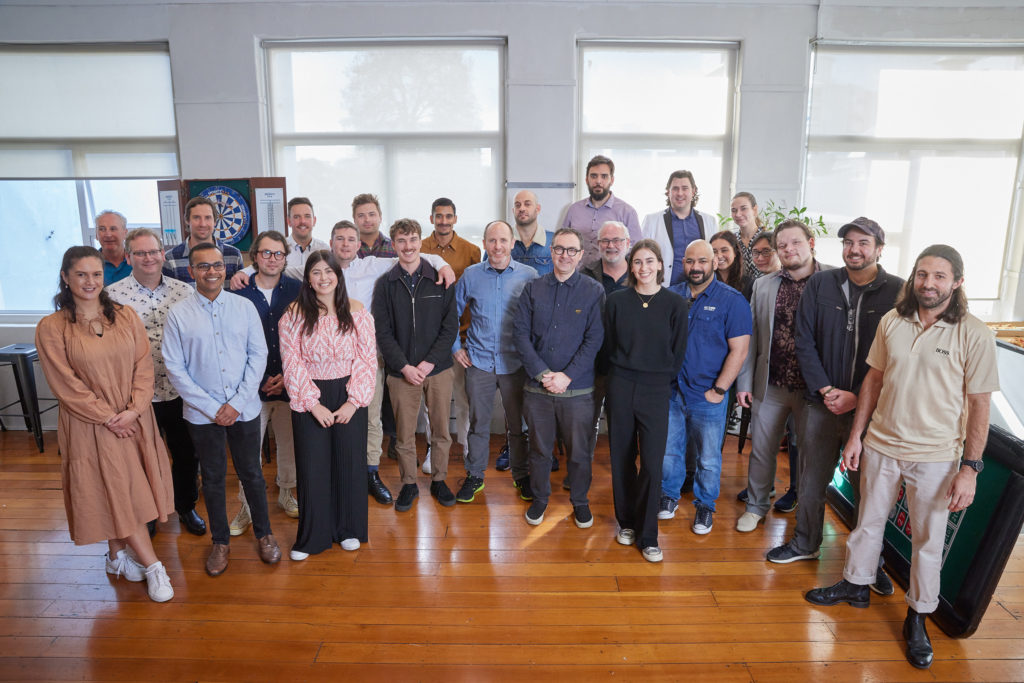 "We're being very cautious. We're just exploring the market fit. We've done similar investigations into other countries and found that they don't have quite the same dynamics or are structured differently from New Zealand and Australia. So, we'll see. We don't want to go if there is no gap for us."
But if there was a gap, then what? Well, he says, the US is a huge market and the construction sector is massive. It's also the largest capital market, so going there could have the dual benefit of increasing Conqa's revenue but also giving access to local VC funds. "You know, winning US-based customers will be critical to doing a capital raise over there. But it will hinge on what we discover in the USA. Regardless, we're growing and expect to see a post-Covid uptick, so yeah, capital for growth is needed."
Saddle up, partners
Six years on, Peter, Daniel and Barney remain pals. They split the tasks: Daniel on sales, marketing and fundraising; Barney on operations, delivery and implementation including HR; and Pete on product.
"And yes we're still good friends but it's been challenging to do the social stuff during Covid. I came back in July when we hit $3 million in recurring revenue and had a team celebration. But now we're all back to lockdown so it's screen time only."
Whatever the next year holds you get the feeling these ambitious entrepreneurs are in for an exciting ride. That's fine by us. At Punakaiki we love the bare-knuckle ride. Conqa's a good horse to saddle.