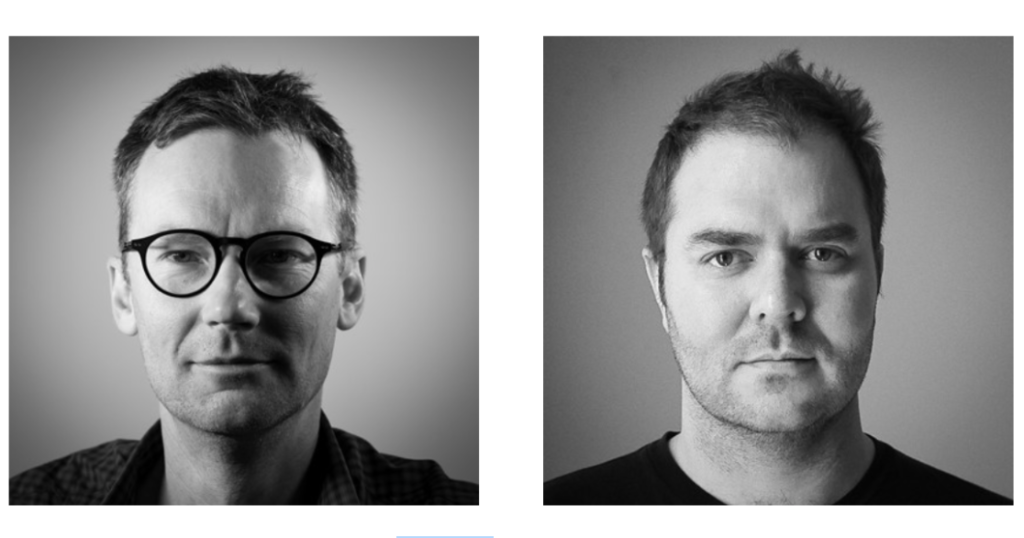 Back in May Moxion won the Start-up Company at the 2021 HiTech Awards, the award we sponsored for the first time this year – and have just renewed our sponsorship.
Moxion had been on our radar for a while but the win increased our interest. We started to talk, that talk turned into due diligence, and last month we announced an investment into this Auckland film production tech company.
There's a delicious circularity to this story. After years of (successfully) referring deals to Flying Kiwi Angels, we're delighted to be joining them, and a host of other angels, in this investment. When all done, PFL will be the second-largest investor, after the nominee company formed by Flying Kiwi Angels, and the largest individual investor.
Moxion is an exciting company and a great example of the spin-out opportunities from the film business down under. Moxion provides services to the movie and TV series creation industry. They have a cloud based, real-time system to help create, distribute and work on "dailies", which are the video takes that are made each day during a production. The platform can manage filmmaking workflow from on-set to post-production, and includes Dolby Vision, HDR10 playback and strong security. Participants can use secure applications on iPad, Apple TV, Mac or Windows, and also access lower quality content through normal web browsers.
PFL's Vincent Heeringa had a brief chat with co-founder Hugh Calveley about the future plans for Moxion.
Vincent: Welcome to the Punakaiki family, Hugh.
Hugh: Thanks Vincent, it's been a long journey to get here.
The deal is effectively a share swap (PFL is buying out one of your shareholders) so there's no new capital coming into the business right now. What difference do you think PFL will make?
Well, first it's great to get endorsement from such a respected technology investor as PFL. So far we have been funded by angel investors – this is the first time we've secured a VC. But second, we're planning on a Series A fundraise soon and it will be great having PFL on board for that.
Oh, that's exciting to hear. Tell us more.
Well, we're growing rapidly, doubling revenue and staff in the last couple of years so we want to build on that growth and capitalise on the opportunities we're seeing. Right from the start we've said that we should have raised more because demand has been so strong.
What do your customers like about Moxion?
Our clients are Hollywood studios and production companies and they have traditionally relied on a suite of products that are hard to mash together. Moxion has one tool to replace many tools, so we've removed a lot of pain for them. Making movies is like a start-up, it's kind of organised chaos. So removing difficulty is a win for anyone.

You must have competitors though?
Yes, and one of them just sold to Adobe for US$1.3B, so you can see it's a reasonably sized market. And there are a number of companies that are not direct competitors – they do one thing but not the other – but we're unique because we put several features into one product, on a very secure platform that's provided as a software-as-a-service. No one has that level of cloud-based integration.
Has Covid had an impact?
Covid was a cloud with a silver lining. It looked doom and gloom for six months and we saw demand drop. But then over-the-top content took off (Netflix et al). We were key to some of the biggest productions being completed under lockdown. This was a time that studios were being described as the House of Plagues. Our software allowed producers and directors to collaborate anywhere in the world in safe conditions.
So if you are successful with Series A, what will you spend it on?
A bunch of things. Product development – our roadmap is eight months out but when we describe what we're doing to our clients they say, 'we need that today!' . And we will increase our business admin, operations and sales team – pretty much accelerate what we're currently doing. We've got six people starting in September in sales (we stole the head of account management from one of our competitors), and four programmers.
Can you do this from NZ? Or do you need to move to LA?
New Zealand is great. We pay lower rates to get the same developer talent and of course this is our home. But to grow our footprint we need sales to be in LA. And ultimately that's where the funding for film and tv still comes from. It's the world's largest creative hub.
Has New Zealand film production been important for you?
Oh yeah, New Zealand was the cradle. The local film industry was our first market. They're brutally honest with their feedback but then they'll also tell you how you can do better. Americans by contrast are the politest people in the world. They'll never say no, just never call you back.
Looking back would you do anything differently?
It's taken a lot longer to get going than we thought. We should have jumped on a plane to the US with a laptop. It's been very hard to raise money here. But that said, New Zealand has changed – there's a bit more swagger in the step now. Investors are starting to value innovation more. In that regard, I can't thank the angel investor community enough. If it wasn't for the angels then we would not be in business now. Just a bunch of ordinary Kiwis putting their own money at risk, it's incredible really and we're very grateful for their support.