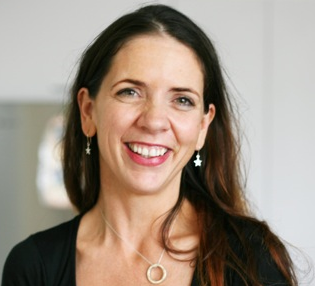 In the first of a new series we ask the team at LWCM for their analyses of the investment year ahead. Taking the microphone first is Nadine Hill, our investment manager. With a background in M&A and banking and a good time working with high-growth companies at NZTE, Nadine can see an opportunity at fifty paces. So what's on her agenda in 2021?
Despite the turbulent year, there have been investment highlights – what were yours?
I was impressed that New Zealand supported a science-based approach and as a nation, we implemented it in a kind way. The power of both of these characteristics is significant with kindness previously underrated in terms of the outcomes and relationships it can achieve.  We look very carefully at how the founders we invest in treat people.
I think the pandemic helped many investors take a long-term investment approach. Punakaiki supports the building of billion-dollar New Zealand companies and founders over the longer term as opposed to making (or losing) a quick buck buying and selling within a short-term horizon, which to be frank, is not hard to do. That of course does not negate the importance of making fast hard decisions in the short term to ensure survival or to take advantage of opportunities.
The fightback of democracy. Whether it's the democratisation of technology or the democratisation of political power. People are a lot more aware of the harm that technology and power can produce, and I expect a lot more backlash against anyone that misuses their position of power. Companies need to think very clearly about this when formulating their vision  and strategy whether it is around data protection and privacy or how and what they communicate to their community.
What's giving you confidence about the year ahead?
Crisis forces change. This accelerated use of technology will continue and we will see many more tech companies created and new problems to be solved. We have seen some clear winners over the last year i.e. Sharesies, Zoom etc. However, it's tough to stay at the top and very few companies can stay there for long periods of time. The long term winners will be those that can continually innovate and evolve their business model to capitalise on ever-changing demand at scale as well as produce the most value to their communities over the longer term.
NZ has built some great products with strong UVPs, many of which have been further enhanced over the Covid period. These products have enormous potential but many have not yet built the scalable sales models required to sell them at pace in the new environment. I would love to see NZ develop a strong sales culture and collaborate on best in class sales models.
What trends are you keeping an eye on?
Fintech. There's a huge fintech opportunity in supporting the new sectors emerging as well as to taking advantage of the margins and fees and the inefficiencies that result from monopolies, middlemen and lengthy processes. Think retail and investment banks, financial advisors, real estate agents. We have already seen a number of large fintech successes including Xero, Pushpay, Laybuy and Harmoney. A few notable opportunities include accessing both credit (particularly for retail and SMEs) and investment, sourcing and selling assets such as houses, autonomous advice, security requirements,  payments and inclusion.
Edtech. This is education and training technology to engage a more diverse, global audience and an ever-changing world.  AR/VR may continue to play a bigger part as will real-life experiences, and a community approach. Success also needs to be measured differently.
HR Tech. The diversity of people and their desired way of working will continue to evolve. New business models to support the optimisation of skills, effectiveness and engagement of workers is critical. There is also a big opportunity in the measurement and reward of worker value which is still prone to large biases.
 Health & Wellness – this has become a much more important priority and people and employers are taking a much longer-term view on health & wellness.
You can get more of the good oil from the LWCM team by signing up to our newsletter. Go on, it's free and filled with clean, green, well-earned insight!