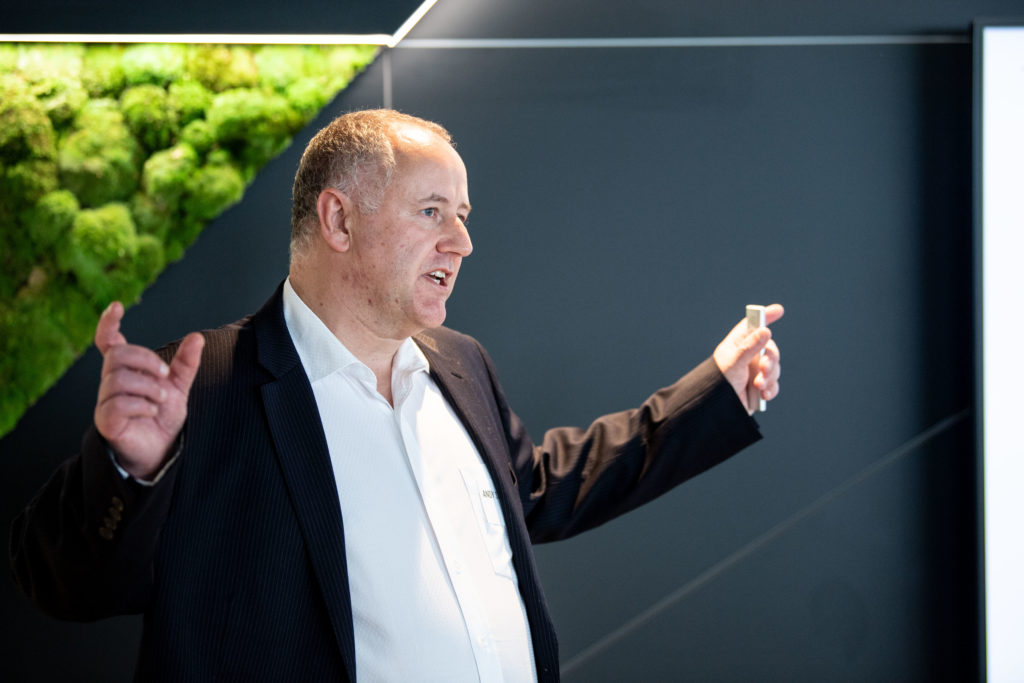 In the first of an ongoing series we chat to our founders to hear what's on their agenda for 2021 and what's keeping them up at night. First up, visionary co-founder of Quantifi Photonics, Andy Stevens. Quantifi Photononics builds testing equipment for the optical communications sector – think data centres and fibre optic cables.
Thanks for joining us Andy. You've got a big year ahead – tell us all about it.
Well, as if the business wasn't growing fast enough already one of our lead customers has presented an incredible partnership opportunity. We're well positioned for it and it would be a game-changer – more than doubling our revenues over the next four years. It's an incredibly exciting, probably the most exciting thing that's happened in the life of the company.
What can you tell us about this customer (without letting the cat out of the bag)?
They're a very large multinational based in the US and with a global footprint.
They lead the world in what they do, and they're maintaining that lead. But they're under huge pressure to reduce manufacturing costs. About 30% of their costs are associated with testing optical equipment, so they're investing heavily in their future test systems.
Why did they pick Quantifi Photonics?
They picked us because we've been so successful together: we've delivered what we promised, and done it very fast. And there really isn't any other company like us. The closest thing to us is their own internal testing team.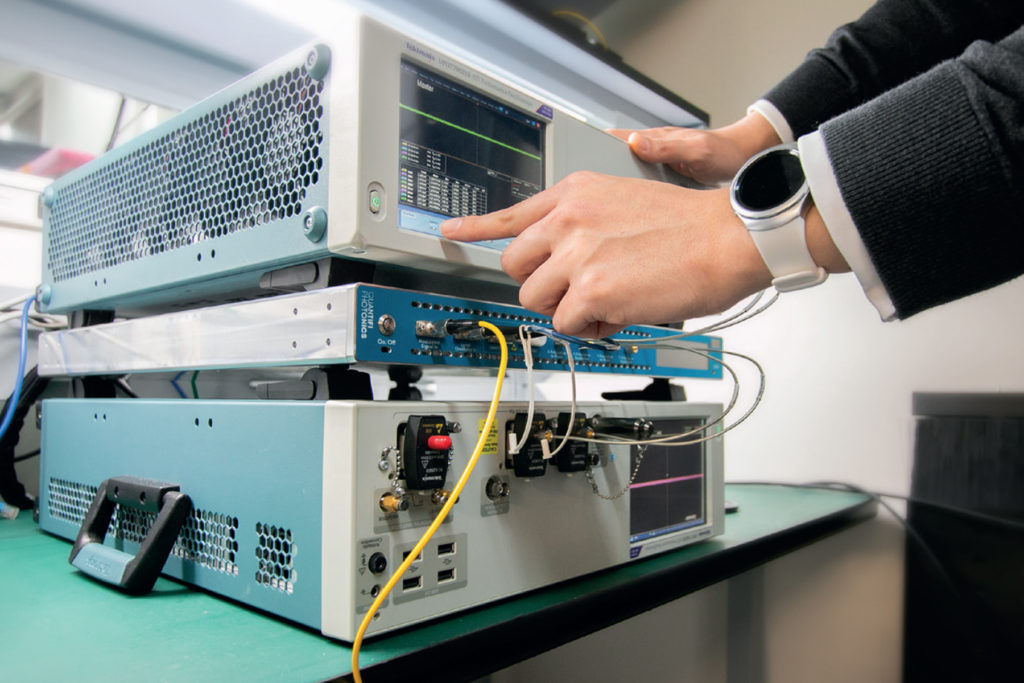 Anything else big on the horizon?
Yes, we're currently raising capital to scale up to meet demand especially for this new client. You know, we're a manufacturer so we need to buy stuff before we can build it, so that creates demands on capital. Plus there's an opportunity for an acquisition, and we need to grow our manufacturing, sales and support teams. So yes, we need capital to grow!
What global trends are giving you a tail wind?
The demand for optical communications is growing, so the demand for testing is growing with it. Optical communications powers the network – it allows 5G and cloud computing.
Covid boosted that trend with the likes of video conferencing, working from home and entertainment at home. That all drives demand for bandwidth which implies more data centres.
We're also seeing – with tens of billions of investment – the deployment of optical technology inside computers and devices.
So the optical communications market is growing rapidly and it all needs testing.
Huge demand can also mean huge stress. What's keeping you up at night?
Capital. Most of the other challenges have been sorted. The market and the customer base are strong. Our position in the market is great. We've solved the technology. Our execution, by and large, is working. The challenge is capital.
And who do you want as investors?
This is really important. I can't emphasise it enough: I'm really keen to keep Kiwi investors. We're taking this company global and I really want to keep it in New Zealand. I want to see New Zealander's enjoy our success. But frankly it's looking more and more difficult to find capital in New Zealand and we may have to go offshore – which I really don't want to do!
Punakaiki Fund has taken a 17.7% stake in Quantifi Photonics and plans to participate in the next fundraising round. See our investment summary here.
To find out more visit their website here.