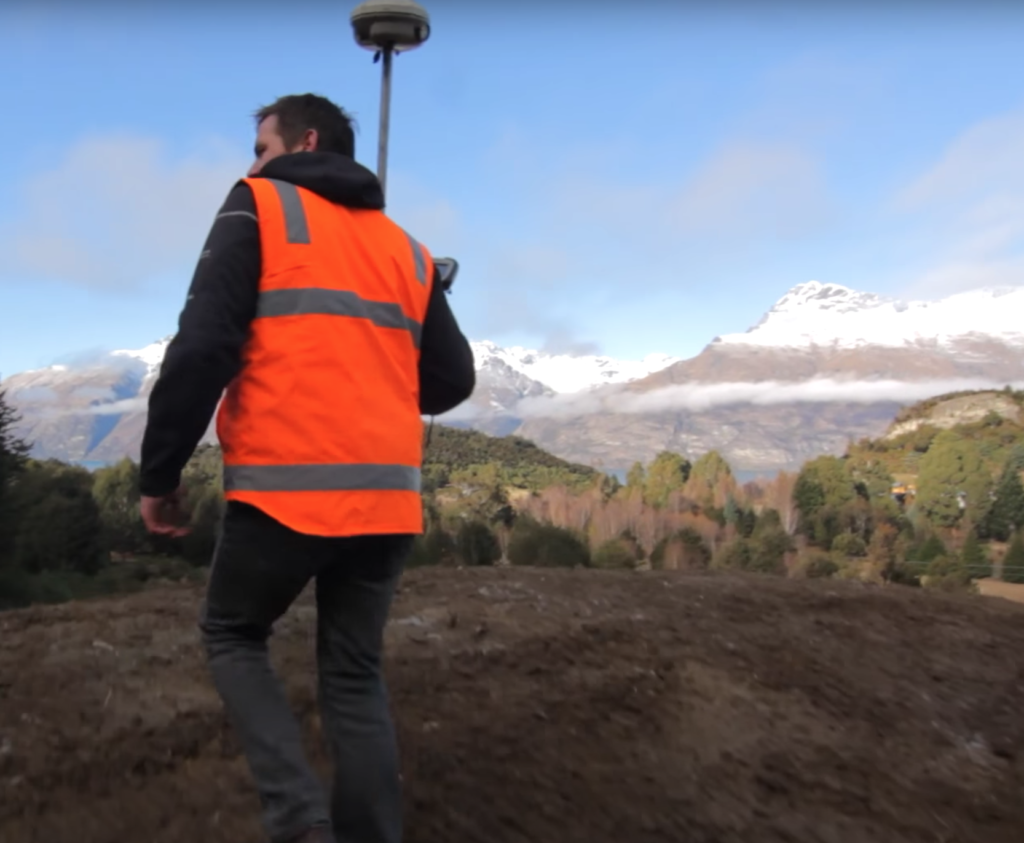 It's a sunny start to the year in Aotearoa – and also here at Punakaiki Fund. We are very happy to announce that we used half of the proceeds of the December 2020 retail offer to make two investments, into Weirdly and Get Home Safe, each just before the Christmas break.
Get Home Safe
Get Home Safe is a new investment for Punakaiki Fund. The company helps ensure that lone workers are safe, by allowing those workers to check in and out when they are working remotely.  It provides support to over 10,000 people across ~250 customers, mainly in New Zealand and increasingly in Australia, as well as in the USA and Canada. Their clients include local government entities, health and social care operators, security firms, utilities and much more.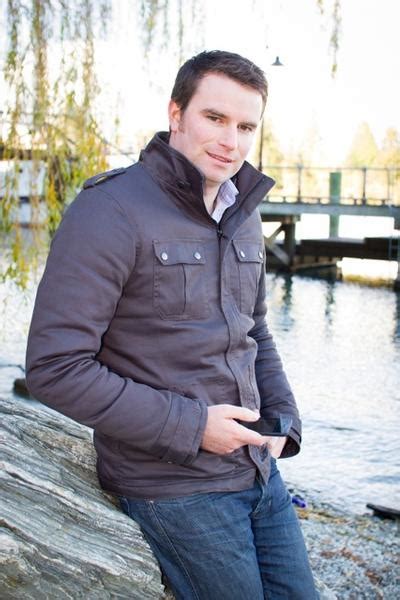 Our Investment Journey
In March 2016 we were was introduced to Get Home Safe founder and CEO Boyd Peacock by then Punakaiki Fund director Bryan Hutchins. Bryan's recommendation did come with conflict caveats – as Boyd, below, is his nephew. Boyd's start-up was far too early in its life for Punakaiki Fund, but we liked what he was doing, and introduced him to the NZTE Better by Capital program. Ironically I subsequently did some NZTE sessions with Boyd. Boyd is the sort of founder that Punakaiki loves to work with: quiet, hardworking, focused and with strong values and a good way with people.
Boyd took advice from a range of people, and, more importantly, he and his team listened to customers, and steadily grew the business and evolved the product. In 2020 we reengaged with Boyd and entered Get Home Safe into our investment process. Chris, Nadine and Anum worked with Boyd, and we agreed in principle to an investment late in the year. We were able to commit and finalise that investment after our Retail Offer closed.
Get Home Safe was founded in 2012 when Boyd was living in Queenstown. He saw the potential of smartphones to revolutionise personal safety, not just in the wilderness, but also with everyday life, and especially for those who are working alone. Over the years Boyd and his team moved the product towards enterprise use, developing the Get Home Safe SaaS application to offer organisations the ability to administer lone worker safety,  journey management planning and contact tracing.
The products provide reassurance to boards, managers and staff that an alarm is raised if a user's task, travel or activity does not go as planned. Clients include Schneider Electrical, Auckland Council and MBIE, and they have a partnership program with First Security and other resellers.
Get Home Safe replaces clunky devices with software on the smartphone and a SaaS platform, and integrates with emergency beacons, satellite/GPS devices, bluetooth buttons for alarms, systems like EROAD's fleet management system, client systems and more. We like that the product is easy to use, effective and affordable, and they are opening up the market to a wide range of new customers. The company accelerated revenue growth in 2020, demonstrating that the product is fit for the market, but also their own flexibility in adapting to clients' needs from a growing market.
We also love it when a company delivers results ahead of the forecasts it provided to us earlier in our investment process, and look forward to further growth this year and beyond. If you employ people who work remotely, perhaps with home visits or who travel away from cellular range, then get in touch through their website.
Read our press release here: Media release Get Home Safe FINAL
And also coverage of the investment in the ODT and by Chris Keall at the NZ Herald
Weirdly
We led a convertible note round with Weirdly, aiming to provide funding for the next few months as Weirdly copes with rapid growth. The convertible note is intended to convert into equity (shares) when a larger investment round is made later this year. We currently do not have the funds to lead that round, but there are other investors who are suitable. We continue to own 37.7% of Weirdly's shares, and while the convertible note would add to our shareholding percentage, we would also expect to be diluted to a lower ownership percentage from a reasonably sized externally led investment round.
Weirdly's platform allows enterprises that recruit thousands of people to increase the quality of recruits, while also increasing the speed and lowering the cost of recruiting. For some of the larger enterprise clients, their targeted recruits are often teenagers or very early in their career, working in front line or customer service roles. Weirdly allows them to shine during the recruitment process, and for companies to differentiate between applicants.
The Weirdly recruitment platform can now also remove significant amounts of manual processing for recruitment, which adds up when companies are recruiting tens of thousands of people a year.
The year 2020 was an important break out year for Weirdly. The company initially suffered COVID-19 impacts more than any other company in our portfolio, but also rolled out acclaimed product enhancements, and saw very rapid revenue growth towards the end of the year.
As 2021 commences Weirdly is evolving their branding, reflecting their evolution over six years from a cultural assessment tool into a product suite for enterprise clients. Here are the old (left hand side) and new logos.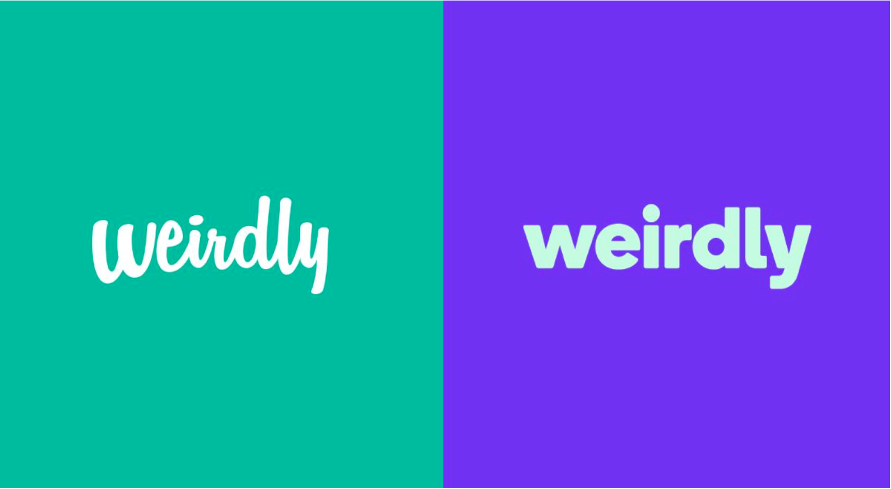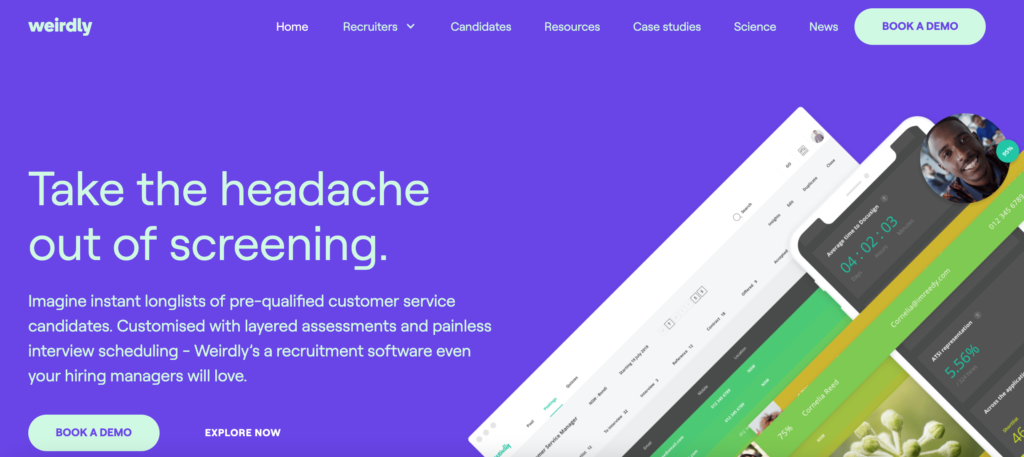 Weirdly is currently delivering pilot projects for two very large multi-national customers, and is having advanced conversations with other global retailers. The potential market for Weirdly is huge and a larger investment round later this year, which would be based on successful pilots turning into long term client relationships, will enable expansion of Weirdly's infrastructure and team to support the execution of significant global contracts.
We have supported Dale Clareburt, her co-founders, and the Weirdly team from a very early stage, and the company has been through a lot over those years. We've invested in the company through good times and through tough times, including leading an equity round just as the COVID-19 pandemic hit in early 2020. We have always seen the potential inside Weirdly, while Dale's leadership has inspired many in New Zealand and offshore. This year promises a lot, and we are delighted to be able to continue to support the company.