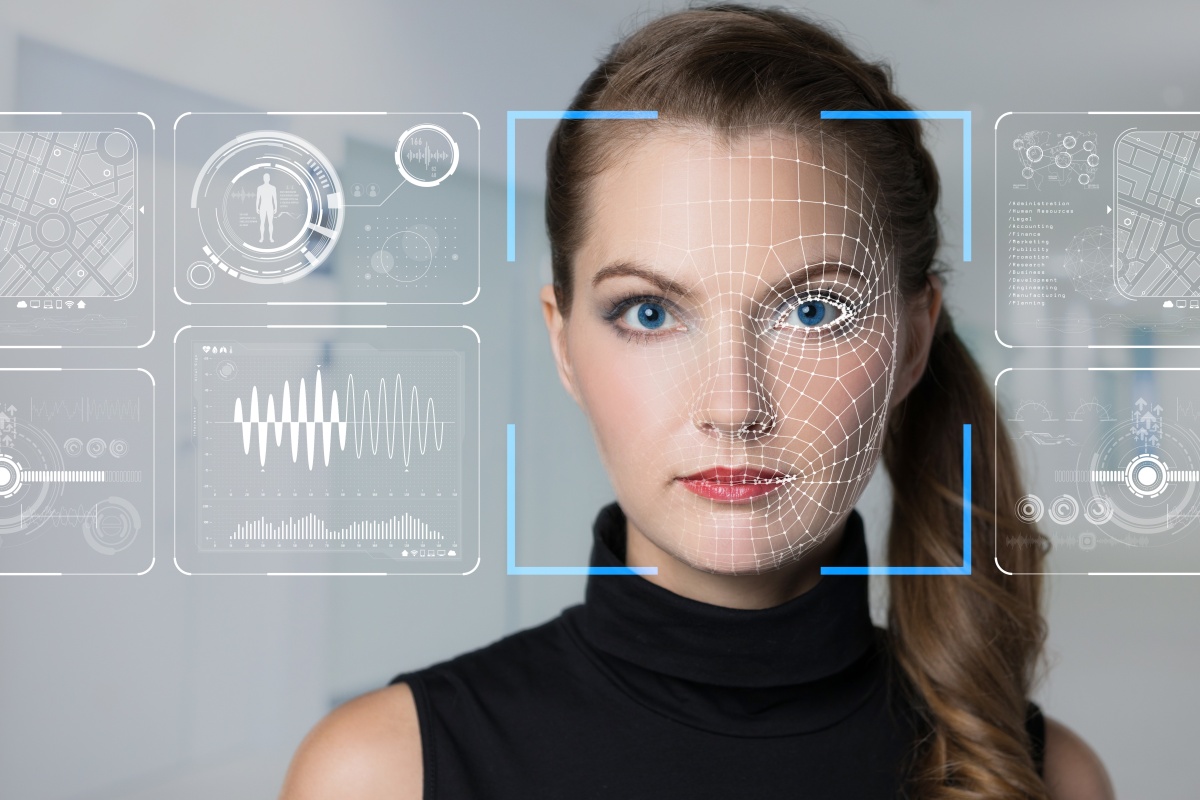 Some products do what's on the box. Quantifi Photonics does exactly what you think: it counts photons. That is, it measures light.
Such carry-on would normally be an arcane science – and it surely can be – but you need only consider your last Netflix binge to understand the importance of light, fired down a fibre optic cable, to our modern lives. From the roll out of Ultra Fast Broadband, to the millions of cables that enter a datacentre, the thousands of undersea cables, the exploding use of light inside computers and for facial recognition and in satellite communications – the business of light is big.
A recent report estimated the New Zealand photonics market alone employs over 2500 people in over 120 companies and generates $1.2 billion – not so far away in size from the wine industry. 
And just like a wine master tastes all that wine, someone needs to test all those cables and lasers to see if they work. 
Enter Quantifi Photonics. 
Formerly known as Coherent Solutions, the company specialises in testing equipment for the photonics industry and just completed a $15m Series B fundraise from a stellar cast of New Zealand venture capital firms, led by Punakaiki.
Why? What makes six of New Zealand's leading VCs so confident in Quantifi Photonics' success? The answer is that Quantifi Photonics is a company with the right team, deploying the right tech, at just the right time. Not many could see that opportunity in 2001, and we have a University of Auckland professor to thank for it.
Scotland to New Zealand, via Silicon Valley
The Quantifi Photonics story starts on opposite sides of the world. In New Zealand, University of Auckland physicist John Harvey had made a life's study of photonics and in 2001 founded a company, Southern Photonics, to sell proprietary tech to research labs. It was a niche business but the photonics market was exploding.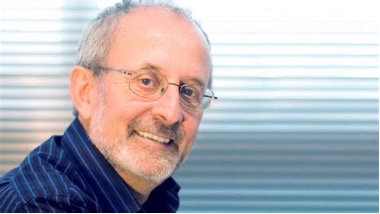 Twelve years later Harvey took on the role full time and searched for an operations leader to help manage the growth. But photonics specialists with PhDs in optronics don't come two-a-penny down-under. So it was somewhat of a miracle that a photonics specialist with a Ph.D. in optronics just happened to be in town.
Andy Stevens had arrived in New Zealand in 2012, following a distinguished career, starting with a PhD in Edinburgh and followed by leadership roles in the UK and the US. The stint included working at Pilkington Optronics (now part of the Thales Group), a UK electro-optics defence contractor making helmet-mounted displays for fighter pilots and periscopes for submarines. 
In the US, Andy opted for start-ups, riding the dotcom boom and bust and witnessing the fast pace of change in photonics first hand. In a video interview with NBR, Andy relayed a character-forming experience when he was part of the team behind a gigantic, 70-inch TV screen produced by LG. The screen was proudly released at CES in Las Vegas but spectacularly overshadowed by Korean rivals Samsung which simultaneously released a 65-inch, flat-screen LCD. The first large, flat-screen of its kind, the LCD was the talk of CES and spelled the death of rear-projection TVs. 
"Things went downhill very quickly after that," Andy told NBR. "LG started to invest in large-area liquid crystal displays and within 18 months, rear projection designs were abandoned." 
The experience was sobering – to see such a huge investment by a large firm evaporate overnight. That said, Andy points out that the tech survived, albeit modified for another use.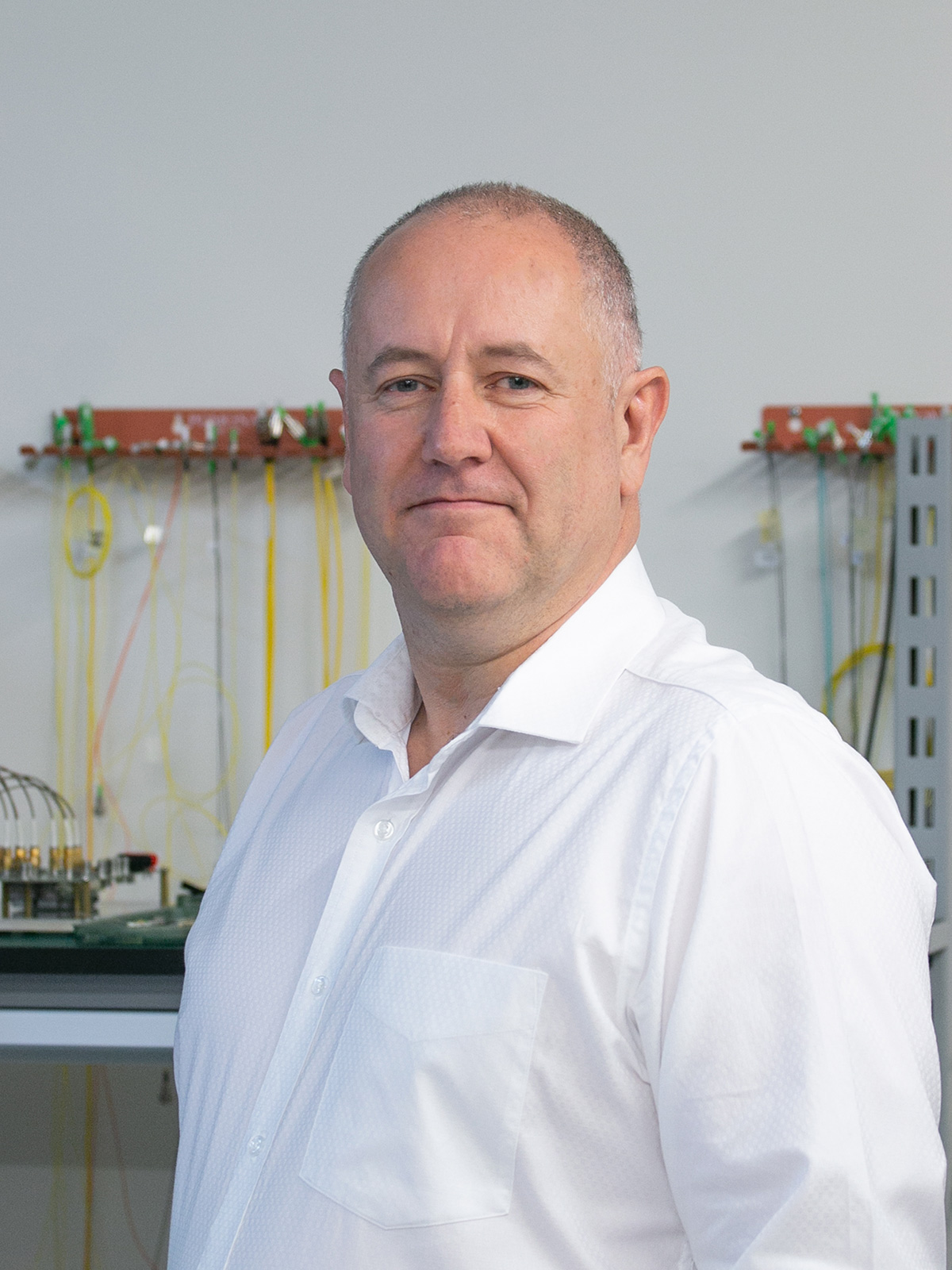 Good tech is never wasted, just adapted, he says.
After a decade of riding the roller-coaster of start-ups Andy took on a role as chief technology officer for the multi-media division of an established corporate. But the spirit of adventure must be strong in this Scot – when a recruiter called with an offer from New Zealand, he was intrigued. The company behind the offer was NextWindow, the (then) Kiwi tech darling developing state-of-art optical touchscreens.
"My first reaction was, 'New Zealand, that's where all the sheep are'. I absolutely could not believe there were technology companies there. I was gobsmacked. But I liked the sound of the company and after talking to the CFO and the CTO I flew down, spent the week walking around Auckland and phoned my wife to tell her that we were moving to Auckland. And actually that was before I had the interview, so I was really pleased when they offered m the job."
Though not for long. NextWindow was sold to a Canadian competitor and Andy resigned, not seeing a future in the new entity. "So I was basically off work, which suited me. We'd just had a second baby and I was really buggered. I was offered a really good job in Australia but then I got a call from David Hirst, the chief engineer of Southern Photonics. I'd come across them before and thought they looked really interesting. So I took the gig as a kind of temporary thing. I didn't think I'd stay."
Luckily he did.
A coherent idea
Andy's first proposal was to reduce dependence on research funding and focus on the market for test equipment. So in 2012 Coherent Solutions was formed, with Andy, John Harvey, Iannick Monfils (current VP of Engineering) and David Hirst in the leadership roles.
"That's the point where I became an entrepreneur because I really needed to build the business just to survive," says Andy.
The team bootstrapped the company, building products to order and hiring staff as cash would allow. It worked. By 2017 the company had achieved substantial revenue off the back of repeated business with global customers. It also attracted the attention of Punakaiki Fund which led a $3m Series A Round along with K1W1, Pacific Channel and the (then) NZVIF. At the time, Lance said it had the potential to be Punakaiki's largest cash investment – that is now dwarfed by the Series B commitment of $5 million.
"Coherent Solutions has impressed us by their ability to gain a foothold into this global market which is dominated by large, multinational instrumentation companies, and have a well-defined growth strategy," he said back in 2017. 
The company made good on the investment. It grew to 45 staff in New Zealand and five in the US, rebranded as Quantifi Photonics ("to reflect our vision of transforming the world of photonics test and measurement") and grew its revenue and customer base, all while delivering a positive EBITDA.
But growth brings its own headaches. Just three years later the company needed more staff, more manufacturing capacity and more bodies overseas. It needed more money. 
What the investors saw
When Andy and Punakaiki went to market with a Series B capital raise they were aiming for $12 million and would have settled for $10 million. "It's hard to raise money in New Zealand, and very hard to do it for a hardware company," says Lance. "So we were realistic."
In the end, the round was oversubscribed and closed at $15 million. Why the enthusiasm? What do the investors see?
The way Andy tells it, Quantifi Photonics is poised to exploit an explosion in photonics. It doesn't matter whether you look at the growth of datacentres, automotive LIDAR, facial recognition, satellite communication or the promise of optical computing – the use of lasers and light increases bandwidth, speed and accuracy. All these devices need to be tested, calibrated and monitored. And Quantifi Photonics is developing testing equipment for all parts of that ecosystem.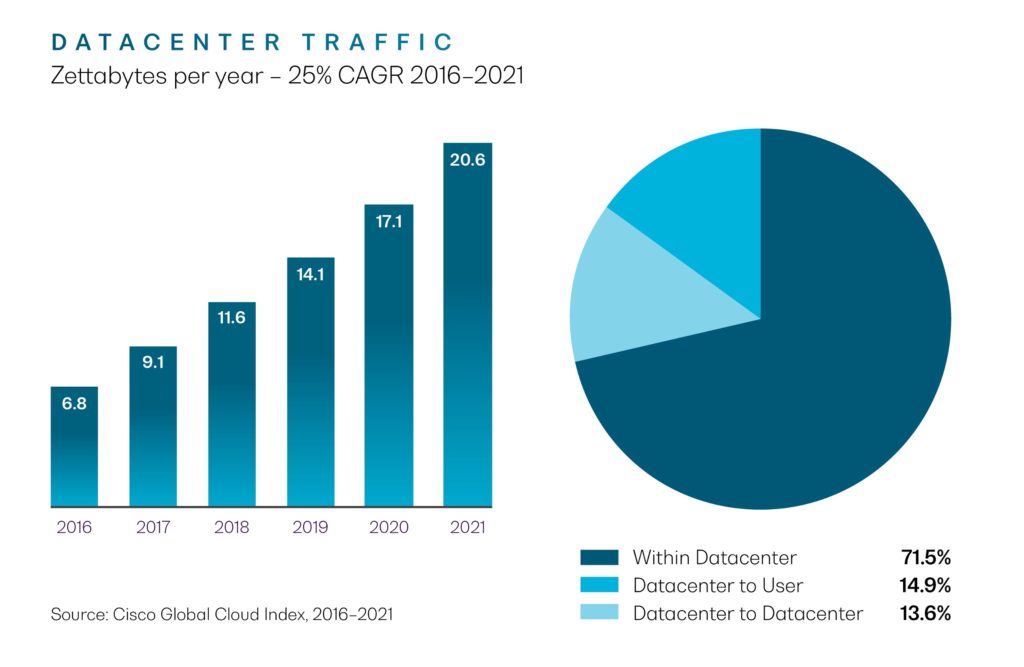 And there's an additional twist. In the course of working with one large multinational, the team found conversations turned from merely a supply relationship to a deeper partnership. Andy cannot reveal the identity of the company except to say it's large and is looking to Quantifi Photonics to effectively replace its own internal testing team. The potential partnership is a testament to Quantifi Photonics' technology but also to its capability. "You don't just rock up and say, 'hey can we form a partnership?' It's built over years of trusted delivery," says Andy.
The impact of the partnership can be seen in the green portion of projected revenue chart (below). Over the next five years, the partnership – code-named High Growth Opportunity — would more than double the revenue. Andy believes that on the current growth projections Quantifi Photonics could be a $400 million business by 2030.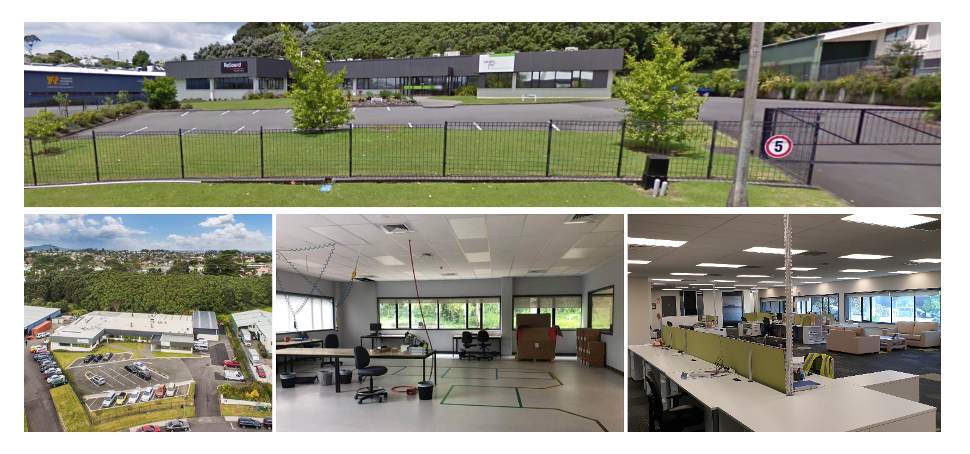 Either way, growth has meant finding space to house new staff and an expanded manufacturing facility which has been found just down the road in Rosedale, Albany. It will also mean expanding its US office in Austin, Texas, which currently has just five employees, but is now poised for growth, especially with a vaccinated population.
The expansion is a thrill for Andy and the team and puts Quantifi Photonics in a rare club: a hardware technologist manufacturing in New Zealand. Asked if this is a sustainable option, Andy is unequivocal: "New Zealand is a very good place to manufacture. Our products are high value and require a skilled workforce. That's why our competitors manufacture in Germany or the USA – it's all about the people not the machinery. We have a very skilled workforce so, yes, this is a great place to manufacture."
And it turns out it's a great place to raise funds. When I spoke to Andy late last year he was hopeful that the shareholding could remain in New Zealanders' hands for as long as possible. For a Scot, used to the scale and confidence of the US, that's a vote for Kiwi.
Several of the quotes for this story have been taken from a video interview with Andy by NBR. We're grateful to NBR for permission to reproduce them. See the full story here.
Read the press release about the successful fundraise
Visit Quantifi Photonics website